December 11, 2020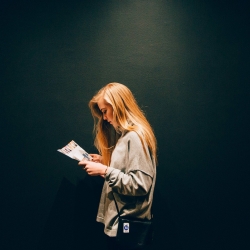 Research by employee benefits provider Unum, claims 86 percent of UK employers surveyed are changing their approach to employee health and wellbeing in light of the current pandemic. Almost all employers surveyed (95 percent) say it has impacted their need to make people feel more protected, with many focusing their health and wellbeing strategies on preventative measures, like mental health advice and support.
The research, captured in a report expected next month titled Employee Benefits and the Value of Help, surveyed 350 UK employers and more than 1,000 employees, to better understand the emotional and commercial value of benefits and how they are changing.
Key findings
• 72 percent of employers believe that their motivation for introducing health and wellbeing measures is based on a need to care for and protect the people they work with
• Many businesses are focussing on prevention rather than cure, with almost half (47 percent) offering preventative wellbeing measures
• Two-thirds (68 percent) of employers said investment in health and wellbeing has grown in importance over the past two years
COVID-19 has had a direct impact on the approach to health and wellbeing measures at work, as the research claims 40 percent of employers surveyed place more value on employees being fit and well since the pandemic. Nearly four in ten (38 percent) of respondents surveyed said the pandemic has prompted a review of health and wellbeing strategies, while only 4 percent said they have made no changes at all.
"2020 has brought the value of help and support to the front of all our minds."
The research also suggests that the pandemic has accelerated existing trends in workplace awareness, putting a greater emphasis on employee wellbeing and the desire for more flexible and remote working. Indeed, 42 percent of employers interviewed explained they have implemented new procedures to align to the increase in working from home as a result of COVID-19. In addition, the study reveals that benefits can have both 'emotional' and 'commercial' value to employees.
Commenting on the report's findings, Glenn Thompson, Customer Solutions Director of Unum UK, explained: "Whether it's from individuals, communities, or businesses, 2020 has brought the value of help and support to the front of all our minds. Employers are being challenged like never before, while employees are likely to need even more help, and our latest research gives a clearer understanding of how both groups value different kinds of support."
Image by Pexels