December 11, 2020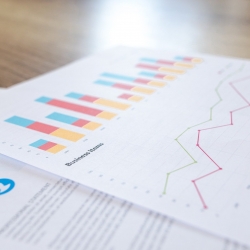 Nearly seven in 10 business leaders and decision-makers say that investments in digital technologies in 2020 have enabled their organisations to increase revenue, save money and improve productivity, according to a new survey released by Randstad US.
While many organisations face budget challenges during the pandemic, investments in digital technologies have positively affected organisations' bottom lines for 64 percent of respondents to the survey. Additionally, 69 percent of respondents said their organisations have saved money as a result of those investments.
These findings are part of new research efforts by Randstad US entitled "what we know now: the state of digital transformation today," a survey of 276 C-suite executives, directors, department heads and other decision-makers responsible for technology services, including hardware and/or software purchasing for their organisations.
"The pandemic has accelerated our transition into the digital age, and a change of this magnitude presents both challenges and opportunities for businesses," said Graig Paglieri, group president of Randstad Technologies Group at Randstad US. "Our findings suggest there is a silver lining to this upheaval: executives report that embracing digital transformation is increasing revenue, boosting productivity and changing the way they think about organisational structures. It is a sign that leveraging the latest technology, forming strategic partnerships and shifting organisational structures can help companies emerge from the crisis stronger than ever before."
"The pandemic has accelerated our transition into the digital age"
The importance of strengthening an organisation's commitment to the new digital environment is clear, as nearly two thirds (63 percent) of respondents reported making a greater investment in technology. Organisations are also growing their internal technology talent pools, as nearly half (48 percent) of all business leaders surveyed said they are increasing staff in key tech areas to address challenges surfaced by the pandemic.
The survey also claims that business leaders are making structural changes to their organisations, with 62 percent stating that it is important to adjust their internal structures to replace traditional hierarchies.
Other key findings 
Sixty-four percent of respondents reported that their organisations have experienced positive ROI from investments in digital technologies.
Seventy-eight percent of respondents expect that the investments they are making right now in digital technologies will pay off in the long run, and 71 percent said they feel a need to embrace digital technologies now or risk falling behind.
Forty-five percent of respondents said they can't implement new digital tools at the speed expected of them by management, with 42 percent saying they lack the resources required to be considered an industry leader.
Forty-two percent of respondents said they currently lack the knowledge needed to become a digital leader.
Eighty-six percent of executives said it was "very" or "highly" important to partner with digitally proficient vendors.
Image by David Schwarzenberg