December 11, 2020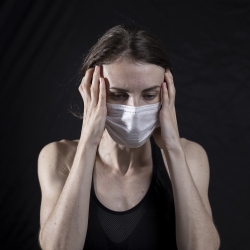 Hardworking professionals are feeling the effects of longer working days and unpaid overtime, according to new research by law firm, Wright Hassall. The research claims that the average worker is performing nine or more hours of overtime in a given week, which totals more than one working day, compared to just three or more hours before the start of the pandemic. What's more, 52 percent are actually doing so without being paid for this.
The survey conducted by the firm suggests that 48 percent of business professionals cite lockdown as the main reason for their extended working day, as 41 percent say they are working extra hours to help support their company during an extremely challenging time.
Remote working during the pandemic has also had a significant impact, as 34 percent struggle to log off on time, while 29 percent say they feel under pressure to perform due to a lack of job security. The data suggests this is having a damaging impact on workers' loyalty, with almost 28 percent saying this has negatively impacted their future commitment to the company, while 1 in 4 say they simply want a better work life balance and the same number say they want to feel supported.
"It can be emotionally and physically draining to work extra hours for no additional pay."
Unpaid overtime is having a knock-on effect in terms of workers' mental health, with as many as 34 percent saying they feel more anxious, 31 percent feel more stressed, while 1 in 4 struggles to switch off. More than 1 in 5 (22 percent) say they have trouble sleeping, while 17 percent have lower job satisfaction as a result of longer working days.
The data highlights that 18 percent feel concerned that unpaid overtime will become the norm of their business even after lockdown ends.
In addition, the research also suggests workers are not feeling supported by their employers, as 49 percent say their employer does not offer any form of mental health support, while of those who do, 23 percent say the support is inadequate and 19 percent are unaware how to access it.
Tina Chander, Head of Employment Law at Wright Hassall, comments: "Not only has lockdown had a significant impact on businesses who are struggling financially, but it has also had an impact on their employees, many of whom are working extended hours trying to keep businesses afloat.
"It can be emotionally and physically draining to work extra hours for no additional pay, and even more concerning if you're not receiving the right level of support from your employer when overtime starts to affect your mental health. It's important to raise any concerns with HR or your supervisor, to ensure you don't suffer in silence."
Image by Engin Akyurt