January 11, 2017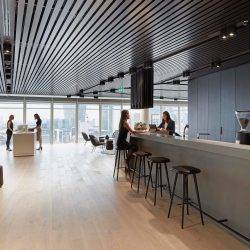 While most organisations recognise the importance of keeping their employees safe, not enough focus is being given to wellness, and those organisations that do not prioritise employee wellness and design their workplaces accordingly will lose talent and potentially face bottom line repercussions. This is according to AECOM, which is urging organisations to "detoxify" their work environments to improve employee wellbeing. With 9.9 million working days lost due to work-related stress, depression or anxiety in Great Britain in 2014/151, employees' health and happiness can have a direct impact on business performance. Making improvements to the physical environment can help organisations create spaces and working cultures that encourage creativity, support wellbeing and increase job satisfaction. 
Nicola Gillen, Global Practice Lead – Strategy+, AECOM, said: "The link between employee wellbeing and the built environment must not be overlooked in the drive to increase efficiency and the bottom line. Redesigning and reimagining the workplace to better support how work is done now and in the future not only enhances wellbeing, it also improves performance and productivity. With four generations occupying the same space, it is important the physical environment meets their different working styles."
The company has identified five key steps organisations should take to rethink their physical environment to improve employee wellbeing:
Reduce internal pollutants
Invisible toxins inside offices can have a profound impact on how our bodies function. Reducing toxins within the built environment requires a multi-faceted approach. Companies should consider sustainable materials specification during building design. Sourcing furniture, fixtures and fittings, including paint, with low levels of contaminants called volatile organic compounds (VOCs) can also help reduce toxicity. Consideration should also be given to air filtration standards, proper ventilation and operational policies such as green cleaning, each of which can have an impact.
Establish team neighbourhoods within offices that facilitate different working styles
Create spaces for teams and departments so employees can work alone and collaborate, according to their changing needs and personal preferences. Neighbourhoods can be allocated to teams so that they work both as knowledge-sharing and social spaces, with a combination of workstations, meeting rooms and collaborative spaces. Agile working and desk sharing in a neighbourhood-based environment works well for most people and is better for the employee than traditional hot-desking.
Reflect the natural world in the built environment with biophilia
Increasingly, studies are linking greater affinity to the natural world with decreased stress and enhanced mental wellbeing. Companies can achieve biophilic elements in design by integrating nature's patterns, colours and materials or by incorporating natural features. Incorporating plants into the workplace, for instance, is an effective way to reduce toxins. Researchers at Cardiff University found that offices incorporating natural elements experienced a 15 percent increase in output among employees after three months.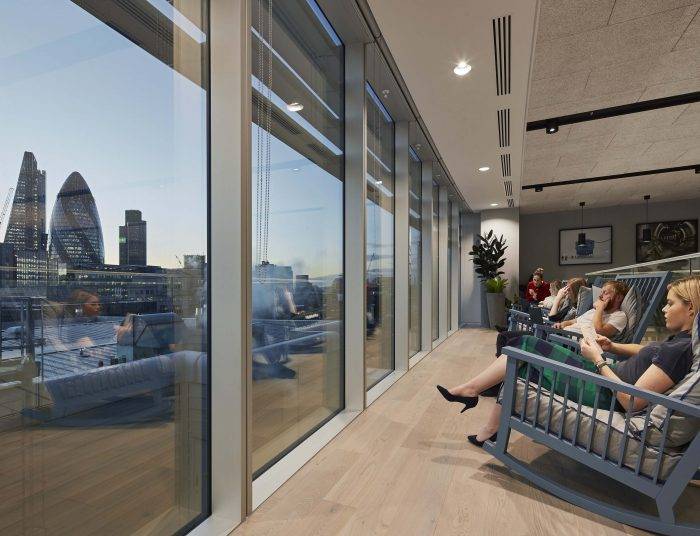 Use data to design, prepare and measure high performance
Explore the possibilities of using data to assess health and wellbeing risks within organisations. Use data to drive a change management approach – changing behaviours is far more impactful than changing space. People costs account for much more of an organisation's annual spend and value generation than real estate costs. Track improvements using data, benchmarking or building assessment methodologies like the WELL Building Standard™ (WELL) to demonstrate performance. Data gives organisations the power to initiate change, communicate and market business insights.
Recognise that wellness goes beyond the built environment
The health and wellbeing of a building's occupants depend on a holistic, integrated understanding of potential impacts that influence health in the workplace. Job demand, content, resources, and level of autonomy can all influence occupant wellbeing for example. Companies that are interested in positive change need to commit to examining organisational policy prioritise desired outcomes and initiate a successful change management process.
AECOM has also unveiled its new UK headquarters, which it claims, puts employees' working requirements at the heart of the design process.