February 23, 2017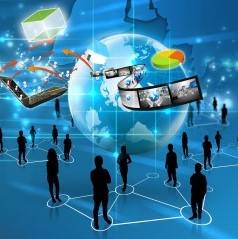 Implementing new technologies over the next 12 months is of primary importance for  senior managers, with nearly two-fifths of finance directors saying digital transformation is one of their greatest priorities. Against a backdrop of economic uncertainty, chief financial officers (CFOs) are focusing on increasing profitability (41 percent) and driving overall company growth (39 percent) in the year ahead, according to research from, Robert Half Management Resources which claims that CFOs and finance directors (FDs) will assume more responsibility for balancing traditional financial responsibilities with developing business strategy. The use of temporary and interim professionals also looks set to continue with a third of CFOs and FDs planning to use temporary staff for business transformation projects to either fill vacated positions or support active expansion. In the long-term, 31 percent of finance executives plan to actively add new permanent positions to implement the company's digitisation and automation efforts over the next 12 months.
"The pace of change continues to accelerate rapidly and digital transformation is set to fundamentally change businesses," explained Phil Sheridan, senior managing director at Robert Half. "CFOs are focused on seeking out new commercial opportunities that support growth, which means they need to embrace the potential that emerging technologies offer and consider whether they have the right people in the business to support digitisation programmes."
As the CFO remit continues to evolve to support operational decision-making, finance directors highlighted increasing workloads (36 percent), pressure to improve financial performance or margins (32 percent) and executing general financial activities such as forecasting, budgeting and accounting (28 percent) as the biggest challenges for 2017. To overcome these concerns, CFOs and FDs are planning to work with interim professionals in financial budgeting and forecasting (42 percent), financial planning and analysis (40 percent) and controlling (40 percent).
"Finance executives are preparing to take a series of measures to improve the performance of the finance function. However, with skilled professionals in short supply finance professionals are needing to utilise the interim professionals, consultancy services or a blend of both to provide a fresh perspective on delivering measurable, commercial business outcomes," concluded Sheridan. "For many, this will mean building out a project team to drive forward the digitalisation agenda and then integrate these."