March 13, 2020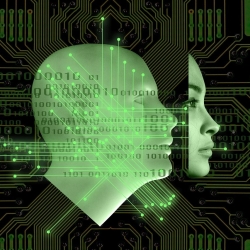 Organisations across Europe are facing a skills challenge caused by digital transformation, with many struggling to keep pace with learning and development (L&D) needs, claims research from Skillsoft. Carried out in the UK, France and Germany, the research suggests that reskilling in the face of changing and increasingly digital working environments is the biggest single issue for L&D professionals across all three countries (42 percent of respondents on average).
However, only 22 percent of respondents from across the three countries said their organisations are fully prepared to provide the new skills required by digital transformation. The UK sits below this average, with just 14 percent of organisations saying they have fully prepared employees with new skills, with France only slightly higher than the average, reporting 33 percent of organisations are fully prepared. France had the most respondents say they are doing nothing to build the transformation skills (20 percent), compared to Germany at three percent and the UK at one percent. In each country, most respondents believe their organisations need to do more to keep pace with digital transformation.
Despite the response that organisations are not preparing employees for digital transformation, only half of the organisations in each country have increased investment in skills to keep pace (UK – 56 percent, France – 54 percent, Germany – 56 percent).
"The industry faces a challenge to keep pace with the changes that digital transformation is bringing."
"It's clear that across these three major territories, digital transformation is severely testing the planning, implementation and spending strategies for L&D professionals. Despite a clear trend of increasing and targeted investment, the industry faces a challenge to keep pace with the changes that digital transformation is bringing," explained Steve Wainwright, Managing Director EMEA at Skillsoft. "It's vital, therefore, that we also look to technology to help build successful L&D strategies so we can all reap the benefits of this exciting era of disruptive change in the way we learn, widen our skillsets and give employees the greatest opportunity to develop," concluded Wainwright.
Additional Research Highlights
• Despite being a high profile issue, Brexit is of minor importance for L&D professionals. Only seven percent of UK respondents, three percent in France and one percent in Germany view Brexit as their key challenge this year.
• In the UK, 48 percent of respondents saw digital transformation as the more challenging issue, compared to Brexit at 26 percent. France reported a 53 – 26 percent split and Germany 65 – 12 percent split.
• France suggested that digital transformation is at the heart of companies' concerns (53 percent), while the survey claims that digital transformation was the key challenge faced by German organisations, particularly with regard to IT and technical skills (30 percent).
• While it's clear that digital transformation is important across every part of the organisation, one area where L&D professionals across EMEA disagree is which parts to prioritise. Opinion was split between functions such as operations (most important in the UK at 28 percent), sales and marketing (most important in France at 23 percent) and IT (most important in Germany at 34 percent).
Image by Gerd Altmann