August 3, 2018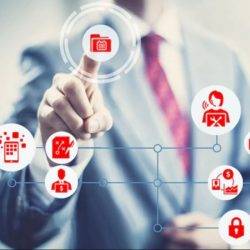 Traditional job roles are becoming more complex due to digital transformation initiatives a new poll claims, with UK businesses having to wait more than five months, on average, for new joiners to get up to speed in their jobs. In the research by Robert Half of almost 5,000 CFOs in 14 countries, CFOs in the UK report that the key skills for finance professionals are changing. With digital transformation a priority for many organisations, there is now more focus on skills such as data analysis (cited by 43 percent of CFOs), financial analysis (35 percent), and data forecasting (34 percent). Finding the right people with these abilities is made even more challenging by the fact that businesses around the world are struggling to find qualified professionals. Almost all (93 percent) UK businesses find it challenging to attract qualified accounting and finance professionals. Globally, the issue is equally pronounced, with 94 percent of businesses also reporting similar challenges.
This shortage of skilled candidates places even greater pressure on organisations to ensure that they select the right candidate and train them effectively to do their job – especially given the cost of bad hire.
Earlier this year Robert Half UK claimedthat nine in ten candidates would consider leaving a new job during their probationary period, potentially causing significant business disruption and cost.
"Two major factors that lead new employees to consider leaving a job early include poor management and a lack of proper onboarding – including effective on-the-job training and personal development initiatives. This can be a crucial factor in ensuring that businesses hold on to their most talented new hires," added Weston. "Training is key to ensuring that employees are productive and feel they have an incentive to advance and grow with the company."
However, while training and development are important factors in retaining employees – including tenured workers – a large proportion of companies still aren't making this a priority.
Most common training and development opportunities
| | |
| --- | --- |
| External training opportunities | 48 percent |
| Internal training opportunities | 52 percent |
| Encourage employee memberships to professionals organisations | 36 percent |
| Sponsor professional qualifications and training | 34 percent |
| Proactively work with industry bodies | 31 percent |
*Responses do not total 100 per cent as multiple responses permitted.
"In today's recruitment landscape, the importance of effective recruitment and retention strategies cannot be overlooked. As skilled professionals are now in the driver's seat of their careers, recruitment responsibilities continue long after the contract is signed," concludes Weston.