December 3, 2015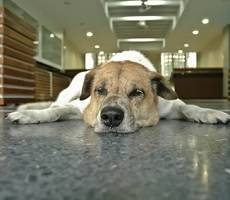 Only a third of US workers believe that promotion offers the potential to advance their career with more than a third of all workers and 44 percent of Millennials preferring to jump ship if the right opportunity arises. Addison Group's second annual generational workplace survey found that regardless of generation, healthcare benefits was most important benefit (70 percent), followed by a high salary (59 percent). However, Millennials would choose one company over another that paid a higher salary if free meals, beverages and snacks (40 percent) and tuition reimbursement (36 percent) were provided. Millennials also rank a dog-friendly office (14 percent) higher than a napping room, concierge services and a play room with ping pong, billiards and video games. They also value the social aspect of the workplace highly, with nearly twice as many (15 percent) marking work-sponsored happy hours as important compared to Baby Boomers (8 percent).
The second annual generational workplace survey examines employees' workplace preferences, career goals and professional values. The survey also explores how these preferences differ across generations – Baby Boomers, Generation X and Millennials. Amongst all age groups holiday packages ranked highly (46%) followed by equity packages (19%). Surprisingly, childcare support ranked lowest at only 11 percent overall.
The survey shows how important it is for an organization to consider the intangibles in creating a desirable place to work, with work-life balance (62%) and flexible work hours (54%) topping the list of leading factors of respondents' ideal company. Other key factors of an ideal company include having experienced leadership (45%), making employees feel they have control over their career growth (43%) and clear direction on what employees need to do to earn a promotion (39%).
When it comes to management styles, the three generations examined value certain aspects of a manager over others. The survey uncovered that only 28 percent of Millennials find it important for a manager to make time for them compared with 36 percent of Gen X and 41 percent of Boomers. Also, this year's findings indicate only 45 percent of Millennials consider their ideal manager to be trusting, an 11 percent decrease from last year's survey, and a difference from Boomers, of whom 55 percent indicate their ideal manager is trusting. Additionally, Boomers value honest feedback more heavily at 67 percent, compared to both Gen X (54%) and Millennials (56%).
Also interesting, the least important factors in respondent's ideal company are often ones that organizations highlight as a means of recruitment and retention:
Is socially responsible (29%)
Is a well-known company (26%)
Is transparent about revenue or HR decisions (25%)
Invests in passions or interests outside of work (15%)
In terms of employees' satisfaction with their current workplace, companies are doing well to ensure work-life balance and schedule flexibility. That being said, 55 percent of workers surveyed in Addison Group's 2014 survey noted they were satisfied with work-life balance, which slipped to 47 percent this year.
"Following the recession, we've seen a strong candidates' market, where companies must increasingly cater to hard-to-find talent," said Thomas Moran, CEO, Addison Group. "Given the challenges surrounding both attracting and retaining talent, it's crucial for management, recruitment and HR to have an intimate understanding of what employees today want from their employers and places of work. Addison Group commissioned the second edition of our generational workplace survey to get to the core of just that."
Click here to learn more.