April 21, 2021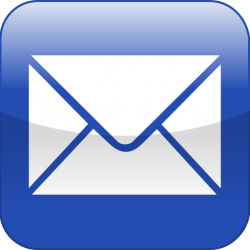 Superhuman, have released the results of a new survey that examines how the pandemic and shift to remote work are impacting employee satisfaction with their jobs.
According to the survey, the majority of office workers (89 percent) say daily work tasks such as sorting through an inbox of unopened emails or navigating incoming Slack or Teams messages is one of the most unpleasant parts of working remotely. Further, more than one-third of office workers say this 'email fatigue' is likely to push them to quit their jobs.
"The data is clear: the massive shift to remote work and digital communications is making employees fatigued and burned out," said Rahul Vohra, founder and CEO of Superhuman. "Companies must urgently adopt tools and policies that will make employees happy and productive, regardless of where they work."
Key findings
• The high volume of emails and instant messages may lead employees to quit their jobs
– While a third (33 percent) of employees say an excess of video calls is the most unpleasant part of remote work, 89 percent also say sorting an inbox of unopened emails or dealing with excessive Slack or Teams messages is one of the most unpleasant parts of working remotely.
– In fact, 38 percent of office workers say email or chat is the remote work nuisance most likely to lead them to quit their jobs.
– That sentiment is more pronounced among younger workers. For office workers 40 or under, more than half (51 percent) list the volume of emails and Slack or Teams messages they receive as a top reason for why they'd consider leaving their jobs.
• Work communications are the biggest distraction when working from home
– Before the pandemic, there was concern that remote work would lead to distractions from family and roommates, but just 18 percent of office workers say family or roommates are diverting their attention.
– Instead, most officer workers (30 percent) say emails and workplace communications, like Slack and Teams, are their top distractors.
• More than a year of working from home is leading to a concerning change to our relationship with our jobs
– More than a quarter of office workers (27 percent) say they're enjoying work less since the start of the pandemic.
– Women are 75 percent more likely than men to say they enjoy work less now than they did pre-pandemic.
• Email overload is getting so bad that remote office workers are opening up their wallets to relieve the pressure
– Half of remote workers (50 percent) spent their own money on tools to help manage their productivity, and another 17 percent plan to do so in the future.
Read the full report here.
Image by Gerd Altmann