February 7, 2019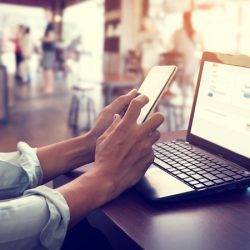 Workers continued use of unapproved apps in the office, including Instagram, Facebook Messenger and Snapchat, to communicate with colleagues as well as friends and family is putting their organisations at risk of cyber-attack, new research suggests. Four in ten employees (41 percent) admit to using Instagram for more than two hours each day, despite the app being banned in almost half of UK organisations. The majority of employees are well aware that certain apps are not approved for workplace use, but this hasn't stopped them breaking the rules.
In fact the research by Maintel claims that usage is on the rise, with use of WhatsApp, Snapchat and Instagram increasing significantly over the past three years – 30 percent, 27 percent and 33 percent respectively. Staff commented that apps like WhatsApp offer ease of use (84 percent), speed of response (44 percent) and informality (35 percent) in the workplace, which suggests that businesses need to implement more apps that meet their workers' needs. While employees continue to break the rules, the risks of using undocumented, unsecure appss  – especially in light of GDPR, is a danger for many businesses.
Rufus Grig, CTO at Maintel, said "If this research tells us one thing, it's that whilst organisations can go ahead and prohibit the use of as many tools as they like, this will never be enough to actually make this vision a reality.
"Businesses need to recognise that employees are still using these tools in the knowledge they are unauthorised, and make a conscious effort to understand why. Employers need to ensure the communication needs of a multi-generational workforce are catered for. To do this, it's clear we need to invest more time into making sure that approved tools offer the best user experience possible, or in those words, offering platforms that are motivating, compelling and easy to use in the workplace".
Maintel's full report, 'Bringing Order to Communications Chaos' can be found here