November 3, 2020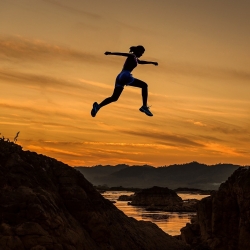 Aon plc, has released new research that highlights the impact on employee motivation and productivity if they are resilient. The data, gained across five European countries, including the UK, claims that employees are nearly twice as likely to be motivated and therefore productive, if they are resilient.
Eighty-six percent of resilient employees say they're highly motivated while just 44 percent of employees who aren't resilient say they are highly motivated. The research also claims that only 30 percent of employees are currently resilient, highlighting the fragility of organisations.
Aon collected the report's data during March 2020 amidst the backdrop of the global novel coronavirus (COVID-19) pandemic, from 2,500 survey participants in France, Italy, the Netherlands, Spain and the United Kingdom.
The report also suggests that resilience at work increases employees' enthusiasm by 45 percent, energy by 39 percent and concentration by 27 percent. Resilience also impacts their confidence and satisfaction levels – these increase by 32 percent and 44 percent, respectively. UK figures differ only slightly, suggesting enthusiasm increases by 47 percent if employees are resilient, energy by 46 percent, concentration by 31 percent, confidence by 33 percent and satisfaction by 47 percent.
Aon's report, The Rising Resilient, claims that despite health and wellbeing initiatives being well-established with employers, with 80 percent agreeing that they are beneficial for their organisations, the programmes do not result in creating resilient workforces. According to Aon, employees are resilient based on three core indicators – their sense of security, sense of belonging and ability to reach their potential. Resilience in a work environment means people can better adapt to adverse situations, manage stress and retain motivation, enabling organisations to better manage change.
Employers say the top reasons they invest in employee health and wellbeing is to support productivity (37 percent), motivation (37 percent) and job performance (35 percent).
Helping increase resilience is in an employer's power – the research's data highlights a tripling of results when employers adopt a well-rounded health and wellbeing programme supporting employees' physical, social, emotional, financial and professional needs. In fact, just 15 percent of employees are resilient within organisations that don't offer health and wellbeing initiatives, 29 percent are resilient if a partial health and wellbeing initiative is offered and 45 percent of employees are resilient if they work for an employer that offers a broad health and wellbeing programme.
Geoffrey Kuhn, senior vice president and actuary, Health Solutions, Aon, said: "Developing resilient employees is complex. It requires balancing many different factors, and the recipe for how to do it well is evolving just as employees do. Yet smart, strategic investment is more than good housekeeping; it is part of what makes a business thrive.
"Resilience is shaped by the availability of supportive environments"
"As the World Health Organisation sets out in its Health 2020 policy framework, resilience 'is shaped by the availability of supportive environments,' which 'are essential for people to increase control over the determinants of their health.' At work, businesses need to step up and create an environment for resilience to thrive. This means understanding the context and content for delivering effective health and wellbeing programmes and initiatives, along with the 10 factors – among them encouraging positive health behaviours, supporting mental health, sharing responsibility and control as well as developing financial security – that are currently affecting and influencing workforces today."
Avneet Kaur, principal, Health Solutions, EMEA, Aon, explained: "Shining a spotlight on the differences between the UK and mainland Europe is interesting. UK employees have lower perceived health status compared to the wider EMEA group regardless of whether they are resilient or non-resilient; in fact 57 percent of non-resilient employees in EMEA believe they are healthy, compared to 49 percent of UK employees. Non-resilient employees in the UK also record 7 percent lower energy levels and 5 percent lower enthusiasm for work compared to the wider EMEA group.
"To varying degrees, organisations are compelled to invest in, and care about, the health and wellbeing of their staff. At the most basic level, health initiatives are prescribed by proxy through government legislation. However, sometimes the attitudes of the workforce, the competition for talent, and visionary leadership drive businesses to go beyond what is simply required and think creatively about what their people need, what they want, and what will help."
Image by Sasin Tipchai