February 19, 2018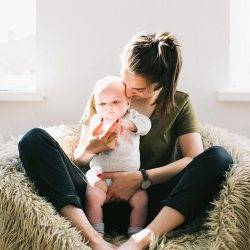 British employers are 'living in the dark ages' and have worrying attitudes when it comes to recruiting women, according to a new report from the Equality and Human Rights Commission. Claiming that many businesses' attitudes are decades behind the law, the survey of 1,106 senior decision makers in business found around a third (36 percent) of private sector employers agree that it is reasonable to ask women about their plans to have children in the future during recruitment. The new statistics also reveal six in 10 employers (59 percent) agree that a woman should have to disclose whether she is pregnant during the recruitment process, and almost half (46 percent) of employers agree it is reasonable to ask women if they have young children during the recruitment process.
Conducted by YouGov on behalf of the Commission, the survey was created to understand managers' attitudes around pregnancy and maternity discrimination. The survey also claims that, when it comes to maternity discrimination in the workplace, 44 percent of employers agree that women should work for an organisation for at least a year before deciding to have children. The same number agree that women, who have had more than one pregnancy while in the same job, can be a 'burden' to their team. 40 percent of employers claim to have seen at least one pregnant woman in their workplace 'take advantage' of their pregnancy, whilst around a third believe that women who become pregnant and new mothers in work are 'generally less interested in career progression' when compared to other employees in their company.
Financially, four in 10 (41 percent) employers agreed that pregnancy in the workplace puts 'an unnecessary cost burden' on the workplace. The Commission is calling on employers to put a stake in the ground to eliminate these attitudes and end pregnancy and maternity discrimination in the workplace for good.
The poll also highlighted that employers are struggling to provide pregnant women and new mothers with the support they need. Half (51 percent) of employers agree that there is sometimes resentment amongst employees towards women who are pregnant or on maternity leave. Furthermore, around a third (36 percent) of employers disagree that it is easy to protect expectant or new mothers from discrimination in the workplace.
The EHRC's Working Forward campaign asks businesses to commit to taking action on at least two of the three action areas in addition to leadership: employee confidence, supporting line managers and flexible working. It also provides employers with advice, guidance and resources to deliver on their pledges.