February 10, 2022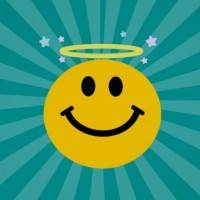 Companies across the UK risk losing out on top talent if they fail to take account of younger workers' greater ethical awareness, with the majority willing to sacrifice earnings for their values. New research by Robert Half claims that nearly two in five (38 percent) employees would look for a new role if they thought their organisation was not doing enough on ESG (environmental, social and governance) issues, such as reducing carbon emissions or operating ethically.
Businesses that fail to implement genuine ESG policies are at greater risk of losing younger talent, with 47 percent of 18-34-year-olds saying they would look for a new role if they thought their employer was not committed to the cause. It shows ESG is becoming an essential part of recruitment and retention, particularly among younger workers.
With an exodus of up to 9.4 million workers already looming in the first six months of 2022, employers need to pick up the pace on their ESG efforts as three in 10 (30 percent) employees will look for a new role imminently if their employer does not improve or increase its activity, and under 35s are even more willing to act (43 percent).
When it comes to attracting new talent, it is no longer as simple as offering the most competitive remuneration package. More than half (53 percent) of employees said they would never work for an employer they thought was unethical, regardless of the salary on offer, which increases to 59 percent among younger candidates.
Young professionals are looking to make a positive impact, or at least to avoid a negative one, through the work they do, which is evident in the choices they make. More than one in five (22 percent) 18-34-year-olds listed corporate values as their leading concern when choosing a new role, above salary, and half (50 percent) say they research a prospective employer's corporate values before applying for a role.
In a tight recruitment market where candidates are often holding more than two offers, a clear ESG strategy is fast becoming a vital tool for differentiation. If it came down to two employers offering a candidate the same salary, more than two thirds (69 percent) of younger people (18-34) said they would review the companies' corporate values before making their decision.