January 19, 2018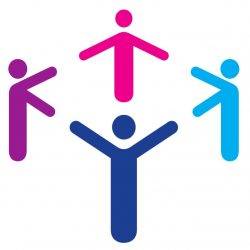 The UK's working parents are struggling to cope with the strain of overwork – and deliberately stalling and downshifting their careers to reverse the negative impact it is having on family life, according to a new study. The 2018 Modern Families Index, published today by work life charity Working Families and Bright Horizons, reveals the stress of the modern workplace is pushing parents to breaking point, creating a 'parenthood penalty'. According to the study, many parents are obliged to work far over their contracted hours due to increasingly intense workloads or because they feel it is expected of them.
The study claims that:
Of those parents contracted to work 35-36 hours per week, 40 percent are putting in extra hours – of whom almost a third are putting in an extra seven hours – the equivalent to an extra working day each week;
Of those parents contracted to work 25 hours per week, a third (34 percent) are working extra hours. 30 percent of these are putting in enough hours to qualify as full-time workers, clocking up around 35 hours per week.
These extra hours at work are hours lost to families, and the price tag is high – with full time parents (on 38 hours per week) working extra hours worth £2,429 on average per year; and part time parents (on 24 hours per week) working extra hours worth £1,927 on average per year. In households with two full-time working parents, the price tag on extra hours worked could amount to £4,858 a year.
The authors claim that the figures paint a worrying picture for parents in the UK with nearly half (47 percent) of respondents acknowledging that work affects their ability to spend time together as a family. Britain's long hours culture is also having a profound impact on personal wellbeing, and is listed as a direct cause of tension at home.
The study found that:
For nearly two in five parents (39 percent), work prevents them from being able to say goodnight to their children often or all the time; and for more than two in five parents (42 percent), work prevents them being able to help their children with their homework;
More than a quarter of parents (28 percent) reported that their work leads to arguments with their partner;
Working overtime was also linked to eating less healthily for 38 percent of respondents and doing limited exercise for 42 percent.
Unsurprisingly, working parents are left feeling overwhelmed by the increasing demands of the modern workplace – a third said they feel burnt out all or most of the time, with more than half identifying work as their main cause of burnout.
However, parents are taking significant action to address this. When asked, as part of the study, what they have already changed in their working life for family reasons:
Nearly 1 in 5 (18 percent) reported they have deliberately stalled their careers;
More than 1 in 10 (11 percent) have refused a new job and;
1 in 10 have rejected a promotion because of the limited work life balance opportunities.
These figures are the similar for mothers and fathers; and are evidence of a 'parenthood penalty', with both mothers and fathers are deliberately stalling or downshifting their careers and reducing their earnings to protect time spent with family.
The right to request flexible working – introduced to enable those in work to better balance the demands of work and home life – hasn't made the difference envisaged for many parents because they are unable to access it (46 percent of parents, the majority of whom would like to [4], did not work flexibly; and fewer than half – 44 percent – felt that flexible working was a genuine option for mothers and fathers in their workplace).
Even for those who do have flexibility at work, it hasn't gone far enough to deliver the control they need to enable a better work life balance. Over a third (37 percent) of parents that work flexibly said they felt burnt out all or most of the time (compared to 27 percent of those that said they don't work flexibly). Of those parents that work 'flexibly', nearly one third (31 percent) had restricted or no control over where they work, a quarter had restricted or no control over their working hours and one fifth had restricted or no control over their start and finish times.