February 19, 2016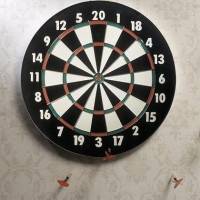 Earlier this week, we reported on the surprisingly large proportion of the UK's commercial property that emitted far more carbon than it was designed to produce. Now, a new report from Cushman & Wakefield suggests that nearly a fifth of commercial buildings in England and Wales could be barred from being let because it does not comply with new Government energy standards. The report urges owners and investors to understand their risk and where necessary make improvements to ensure their buildings exceed the minimum energy efficiency standard – or face the prospect of the value of their assets decreasing significantly. The Government's Energy Act, passed in the last Parliament, included a provision that from April 2018 it will be unlawful to rent out a business property with an EPC rating below the Minimum Energy Efficiency Standards (MEES), which is an 'E' rating. Any building that fails to meet this requirement (rated 'F' or 'G') will be classed as "sub standard" and may suffer a substantial drop in value.
Research by Cushman & Wakefield's Project Management and Consultancy team shows that nearly 20 percent of commercial property buildings currently fall into the 'F' or 'G' categories – meaning they will need improvement before 2018. A further 19 percent are rated 'E' and sit just above what will be the legal cut off. In total, nearly 40 percent of all properties could face a significant performance risk.
This marks a significant tightening to current legislation. At present, all commercial properties over 50 sq m require an EPC when sold or rented, although there is no legal obligation for landlords to carry out any efficiency improvements. The Government itself will seek to occupy 'A', 'B' and 'C' rated buildings only. The assessment of properties includes the efficiency of tenant fit-out, so achieving improved EPC ratings can be challenging for landlords. Non-compliance with these new regulations also risks penalty fines of up to £150,000.
Philip Webb, Head of Project Management and Consultancy at Cushman & Wakefield, said: "These regulatory changes will have a significant impact on landlords' ability to lease property, with the worst rated buildings unlettable by law. However, owners should also bear in mind that occupiers will increasingly favour higher EPC-rated buildings which will have lower running costs, and help companies prove they have a strong sustainability track record."
Alan Somerville, Head of Strategic Energy and Sustainability at Cushman & Wakefield, added: "Investors need to act now. Although 2018 may seem some way off, given the time needed to identify where building efficiency upgrades are needed and to ensure the work is completed, delaying this process could prove very costly.
"It is possible for building owners to declare themselves exempt from the regulations in certain circumstances, however, they must sign up on a register which will be open from October 2016."