October 30, 2023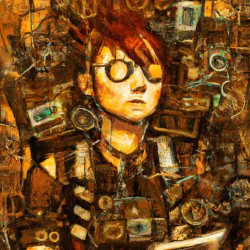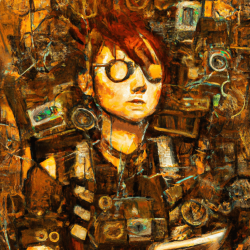 Despite a recent track record of failure when implementing digital strategies, more than three quarters of UK businesses are gearing up to invest in artificial intelligence over the next 12 months without really knowing what they are doing. Nearly three-quarters (73 percent) admit to being ill-prepared for the integration of the technology into their operations, according to new survey. The report [registration] from tech consultancy Infinum  suggests that over two-thirds of UK businesses that invested in digital products over the past five years have faced failure and are about to invest in AI knowing of their own poor track record.
The report is published as the UK prepares to host the world's inaugural AI Safety Summit, with the aim of positioning the nation and its businesses at the forefront of innovation in the technology.
The study highlights a fervour for AI adoption, with 90 percent of chief technology officers (CTOs) at UK businesses planning to invest in AI in the next 12 months. Notably, the industries considering adoption, such as IT, healthcare, finance, and automotive, are also the ones indicating a lack of readiness for integration. Likewise, companies with larger digital transformation budgets and higher turnovers have encountered more failures in the past five years.
Jonathan Boakes, Managing Director of Infinum UK, says: "In the rush to seize the golden ticket of AI innovation, many firms find themselves swept up in the excitement, fearing they might miss out on the next big thing. However, this enthusiasm can obscure sound judgment, causing businesses to leap into AI without a well-thought-out plan. And learning from the impulsive golden ticket hunters in Willy Wonka's world, those who dive in impatiently will face challenges. It's a reminder that while FOMO is a powerful motivator, it can lead to incorrect investments and untimely scaling. To succeed in the AI revolution, businesses need to reflect on their past mistakes and determine if it is truly productive to join the trend."
The study claims that 65 percent of UK businesses are uncertain about how to effectively use their data to drive digital transformation—a concerning statistic as the right data is essential for advancing AI innovation. Additionally, 35 percent of businesses acknowledge a shortage of the necessary skills to successfully implement the technology specifically.
When asked to rank their concerns regarding practical AI integration, businesses expressed primary concerns about data privacy and security risks, accounting for a significant 38 percent. Additionally, one in four (25 percent) businesses is apprehensive about regulatory changes and ensuring compliance with AI standards. These worries coincide with the UK's preparations to host the world's first AI Safety Summit in November, with eager anticipation of a clear framework for compliant AI adoption.