October 30, 2023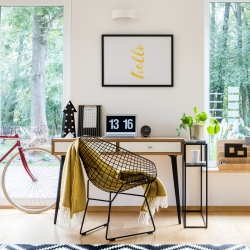 The latest report outlining how the lack of some or other workplace feature would lead to mass resignations and job rejections arrives from recruitment firm Robert Half. And yes, we do wish PR companies and their clients would knock it off now. If we added up all these polls, nobody would stay in or accept any job. According to the poll, a lack of flexible working would drive almost half of UK workers to reject a job offer.
The firm's 2024 Salary Guide – which analyses and reports on market salaries, hiring trends, and skills requirements across the UK – claims that while pay remains a key driver of job moves – with 63 percent of workers citing salary as a reason to reject an offer – flexible working and development opportunities are also significant motivators.
Almost half (47 percent) of the workforce would reject a new job if the company didn't offer flexible working. A further 43 percent would do so if career development opportunities weren't suitable.
The report also suggests that 75 percent of employers are very or somewhat concerned about staff attraction and retention, with almost a third (29 percent) of workers indicating that they are apprehensive about the impact of heavy and increased workloads on peer retention.
"It's an incredibly complex hiring landscape at the moment and while salaries remain a significant driver of career moves, candidates are looking for a broader package that gives them more than just a good pay packet", says Kris Harris of Robert Half. "As the debate around flexible working grows and news reports continue to highlight those brands that are enforcing office returns, the fact that almost half of workers would turn down a job due to a lack of flexible working options is a concern.
"With such a significant proportion of the UK's employers concerned about their ability to recruit and retain talent, what candidates want needs to take precedence over what employers would prefer to some degree at least. Inflated salaries aren't feasible long term – indeed the study also showed that 22 percent of businesses don't plan to offer pay increases – but flexible working is. Although the recruitment market is slowing, with the labour market data from the Office for National Statistics showing sustained falls in jobs over recent months, skills shortages still remain. In this environment, candidates continue to be able to command more, and right now that includes flexibility.
"The figures around excessive workloads are also an issue if firms are to retain the key talent that has been so difficult to attract. Burnout is a real issue in the workforce and these latest statistics suggest this isn't going to go away on its own. While there does need to be a longer-term solution to excessive workloads, in the interim, the flexible labour market can play a significant role in managing workloads and employers should seriously consider where it may be best to invest in contract staff to retain full time employees."