January 10, 2023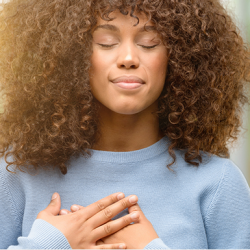 One in three (33 percent) employees say the most important factor to them when contemplating a move to a new job, after pay, is work-life balance, according to a new poll of 13,000 UK based employees from Hays. The survey suggests that the extent to which employees are satisfied with their work-life balance has been improving over the last three years.
Over half (59 percent) rate their work-life balance as good, a five percent increase since last year and a seven percent increase from 2021 and 83 percent of employees say their work-life balance has either stayed the same or increased over the last 12 months.
Over half (56 percent) of professionals would be prepared to accept a lower paid job for a better work-life balance, demonstrating the importance of this factor. The question of how to go about bettering employees' work-life balance is a complex one. 41 percent believe different working hours (including flexible working) would help achieve a healthier work-life balance.
Whilst 72 percent of employers currently offer their employees hybrid working, a flexible approach is still the most favoured workplace pattern. The element of choice that comes with flexibility is desired by many professionals; 62 percent would be tempted to change jobs if they had a say in how often they worked in the office.
Of those professionals planning to move roles in the year ahead, 50 percent seek a job that is more of a mix of hybrid working and 24 percent plan to find a role that is based completely remotely, with no requirements to go into their dedicated office at all.
The five other factors that people rated as their most important considerations for a job were: over 28 paid days of annual leave (54 percent), health insurance or private medical cover (46 percent), additional days off for wellbeing (39 percent), pension provision above the legal minimum (38 percent) and life insurance (36 percent).