September 4, 2015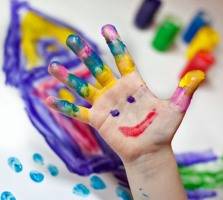 Although workers with school age children may find things easier now that the summer holidays are drawing to a close, according to the TUC, there are new challenges ahead for the work-life balance of the estimated 400,000 working mothers whose children start primary school across England and Wales this September. Most primary schools in the UK operate a staggered start for children entering reception classes, with youngsters required to attend just for morning or afternoon sessions for the first few weeks and the union is calling on employers to be supportive of working parents and allow them to work flexibly to help manage their childcare over this period. Over half of the working mothers who took part in a joint poll by the Guardian and Netmums earlier this year had decided to take time out from work or go part time when their children started school.
TUC General Secretary Frances O'Grady said: "The beginning of September marks a huge milestone for children starting reception class. But for many working mums this time of year can also be a logistical nightmare.
"It's important that starting school is not rushed and that children take their time to become settled and confident in school. But some families will really struggle to juggle childcare arrangements alongside work, and bosses need to be sympathetic to flexible working, work from home and leave requests.
"Flexible working has been a roaring success for both staff and smart employers over the last decade – despite grumblings from some business lobbyists."