June 7, 2023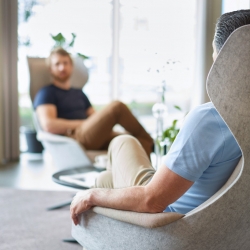 Around half of the world's larger multinationals are planning to cut back on their office estate in response to the rise of flexible and hybrid working, according to a new report from Knight Frank. According to the study, 50 percent of employers with more than 50,000 staff worldwide will reduce their office space by between 10 and 20 percent over the next three years. However smaller firms are set to increase their demand for office space according to the real estate advisor.
Among the 350 multinational businesses surveyed, most planned to move towards a flexible working culture, but around a third (31 percent) were taking a so-called office-first or office-only approach – which still might require a rethink of their working space requirements.
Better but less space is probably the strap line for the larger organisations
"Better but less space is probably the strap line for the larger organisations," said Lee Elliott of Knight Frank. "It is not the death knell of property markets because what you are seeing is a shortfall of supply, and therefore an increase in rents, for the prime buildings."
Elliot said many companies had paused real estate decisions in the past three years, waiting to assess post-pandemic working habits. Many would still have to wait for their leases to expire before making changes, he added.  "There have been lots of people talking up change, but we haven't seen a lot of evidence of it. I think we are now at that tipping point," he said. "Change in the occupier market is a 3-6 year play, not a 3-6 month play."
Recently, the London Office Crane Survey from Deloitte, claimed that London has seen the highest volume of new office refurbishments since records began in 2005, with 37 new schemes covering 3.2 million sq. ft. The volume of all projects including both office refurbishments and new space is up by almost 80 percent, with the West End continuing to lead the way. The report claims that over 10 million sq. ft. is now projected to be delivered during 2023, with this year on track to catch-up after several years of disruption.