November 4, 2019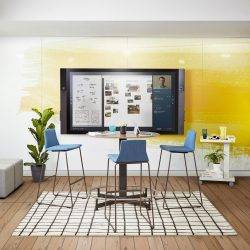 Microsoft Japan has announced the results of its four day work week trial, and claims the move increased productivity by almost 40 percent. The trial of the four day week, named the "Work-Life Choice Challenge Summer 2019" saw around 2,300 employees given five successive Fridays off, with no reduction in salary and no days taken from annual leave. The project also included an offer of subsidised holidays and further education opportunities. Microsoft claims that the increase in productivity was largely attributable to shorter and more efficient meetings.
According to Microsoft, employees took 25.4 percent less time off during the trial and printed off nearly 60 percent fewer pages of work. Unsurprisingly, electricity fell by just over 23 percent. Overall, 92 percent of employees said they liked the shorter week, with only employees in customer-facing roles finding it hard to relax on their Fridays off.
"Work a short time, rest well and learn a lot. It's necessary to have an environment that allows you to feel your purpose in life and make a greater impact at work," said Microsoft Japan president and CEO Takuya Hirano. "I want employees to think about and experience how they can achieve the same results with 20 percent less working time."
Microsoft Japan claims in a report in Japanese newspaper The Mainichi that it plans to repeat its four day work week experiment next summer, and possibly expand it to other times as well.
Earlier this year a UK government commissioned report concluded that the shortened week was likely to only work in certain types of organisation. The report concluded that a legislated limit or four day week, such as that introduced in France in 1998 which capped the working week at 35 hours, should not be replicated universally in the UK; "The evidence is that, after a brief impact effect, France's legislation was rendered broadly ineffective by an accumulation of exceptions and loopholes," it says.