November 26, 2019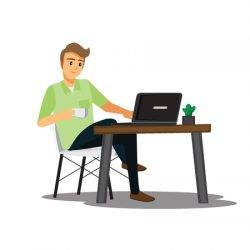 Freelancers' confidence in the economy is the lowest on record because of their concerns about the economy, Brexit and IR35. They are, however, working more and charging higher day rates – seemingly to prepare for hard times ahead.  According to the freelancer Confidence Index by IPSE (the Association of Independent Professionals and the Self-Employed), confidence in the economy has fallen to historic lows both for the coming three months and the coming 12 months. Freelancers' confidence in their own businesses has also dipped to a record low.
This quarter, freelancers have said the biggest factors holding back their businesses are the overall state of the economy (69.0 percent), Brexit (65.9 percent) and government tax policy relating to freelancers (63.5 percent) – probably referring to the upcoming changes to IR35 in the private sector.
Despite the record low economic and business confidence, freelancers are working more and earning more than last quarter – perhaps to prepare for what they expect to be difficult times ahead.  Freelancer average day rate has gone up from £407 last quarter to £447, while the amount of time they spend not working has dropped from 3.3 weeks to 2.5 weeks – the lowest level since early 2017. As a result, their average quarterly earnings have risen from £20,480 to £24,139.
Ryan Barnett, Economic Policy Adviser at IPSE (the Association of Independent Professionals and the Self-Employed), said: "Freelancers' economic confidence has slumped to an historic low – not just for the next three months, but the next year. Their confidence in the performance of their own businesses over the next three months has also fallen to the lowest level on record.
"Freelancers blame three things for their worryingly low confidence: overall economic instability, Brexit and government tax policy – most likely the changes to IR35 due next April. This quarter, the sector seems to be gearing up for tough times ahead by working and earning more. Capacity utilisation is up to the highest level since early 2017, while average day rates have jumped from £407 to £447. The result is that average freelancer earnings have jumped from £20,480 to £24,139. This earnings increase appears to be a self-driven, temporary boost for the sector – a limited positive against a backdrop of historic low confidence and deep worries about the future.
"These findings should ring loud alarm bells for all parties: not just because of the importance of the freelance sector, but also because of what this could mean for the wider economy. Because freelancers often work on growth projects at the heart of businesses, they act as a canary down the coalmine for the rest of the economy.
"Parties across the political spectrum need to sit up and take note that freelancers and other businesses are still suffering under the weight of Brexit uncertainty. And for freelancers, this is compounded by anxiety about the disastrous changes to IR35 due to come into the private sector next April. Whatever government is formed after the election, it must act quickly to lift the weight of Brexit uncertainty and stop the catastrophic IR35 changes in their tracks."