February 16, 2017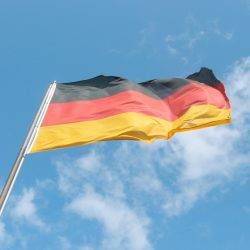 Nearly three quarters of European employees would consider career opportunities abroad, with Germany voted the most desirable place to work claims a new study of nearly 10,000 working adults across Europe. According to research by ADP which looked at how employees feel about the future of work, international competitiveness and talent management, European employees have a strong appetite for international work, as almost three quarters (74 percent) would consider other countries for career opportunities. At 21 percent, Germany tops the list of most popular places to relocate, with the United Kingdom (15 percent) and France (12 percent) in second and third place; with North America surprisingly coming in much further down the list in 12th place. Despite their popularity, Germany, the UK and France aren't particularly strong in any of the areas measured in the survey, such as skills and development, flexible working options and stress in the workplace.
In fact, according to the research, employees could have a more balanced life and interesting opportunities in countries that don't currently rank at the top. Instead, pre-existing perceptions of the country, economic stability, distance from home country, and language skills seem to be more likely to affect preferences.
It is also likely that the UK referendum vote impacted the area considered most attractive to work. The UK was pushed into second place by Germany despite the arguably comparable, if not better, opportunities in the UK, and English being the more widely spoken language compared with German.
The results of the survey, which was conducted in July 2016, after the UK referendum vote to leave the EU lists the 20 most desirable places to work as:
Germany
United Kingdom
France
Switzerland
Austria
Belgium
Spain
Norway
Netherlands
Italy
Sweden
North America
Ireland
Denmark
Luxembourg
Finland
Portugal
Russia
Asia Pacific
Iceland
Despite the overwhelming interest in international opportunities, a quarter of employees (26 percent) would never consider working abroad. This increases to a staggering 42 percent for UK employees, second only to French employees (46 percent). Significantly, there is also a clear difference of opinion between genders in the UK, with 33 percent of men and half of all women (50 percent) saying they would not consider working abroad. The results also demonstrate an expected trend, with younger workers being more likely to work abroad. As many as 87 percent of 16-24 year olds are interested in pursuing career opportunities abroad, as opposed to 56 percent of over 55s.
We see major differences in the desire to work abroad across UK regions. Workers from Northern Ireland are the most likely to seek international work (91 percent), followed by Londoners (77 percent), whilst over half (55 percent) of those from the North East aren't interested in it at all.
Jeff Phipps, Managing Director at ADP UK, says "It is evident that Europeans have an appetite for international work. With the war for talent and broadening skills gaps being key challenges across the continent, it is essential businesses and governments work to ensure a more international workforce can be accommodated and its benefits understood and appreciated by the endemic population. Encouraging cross-border movement of talent, whilst employing people from diverse backgrounds, is crucial for ensuring global competitiveness by accessing critical skills. Integrating that diversity into the workforce is important and can, if done well, form an additional means of stimulating engagement."