February 11, 2020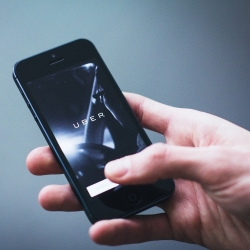 The ongoing worldwide friction between legislators and firms operating in the "gig economy" was evident this week as a US judge denied Uber and Postmates a temporary reprieve from California's new gig worker law. The ruling comes as a setback for both companies as the legislation has the potential to undermine their business models.
District Judge Dolly Gee ruled out the request because, she said, the public interest in letting the law stand outweighs the potential harm it could do to the businesses. The new law, known as AB5 is the equivalent of the UK's controversial IR35 ruling. Since January 1, it has been more difficult for firms  to classify their workers as independent contractors. IN the case of a firm like Uber, compliance would mean making all of its workers full time employees.
Uber has been testing changes in its app to get around the new legislation, including letting drivers set their own prices.
In response to the ruling, an Uber spokesperson said AB5 was passed "using a biased and overtly political process that ignored the voices of the workers most affected by the law and granted preferential treatment to an arbitrary group of industries."
The ruling does not bode well for gig companies doing business in California
Elaine Turner of  law firm Hall Estill says today's decision is not only bad news for any company that has operations in California that uses the gig economy, but even beyond that, she says she expects to see other states to follow introducing similar laws,
"The ruling does not bode well for gig companies doing business in California. The case has no bearing on companies in other states as the law challenged is a California state law. In my opinion, there will be other states that will eventually follow California. Only time will tell if all states go that direction. States governments have always been suspicious of independent contracting relationships to varying degrees. However, I do believe that there will continue to be a group of states that will be reluctant to pass laws placing similar restrictions on such businesses. The true test will be what happens at the federal level," Turner says.
Image by freestocks-photos