October 20, 2017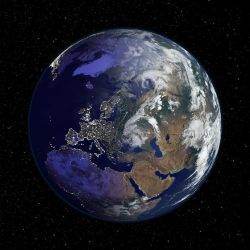 A new report from Gallup called The State of the Global Workplace (paywall although there is an information light executive summary) claims that only one in ten European workers are engaged with their work compared to 31 percent in the US and Canada. In the UK, British workers were found to be 11 percent engaged with around a fifth (21 percent) actively disengaged. The report cites American management practices as one explanation for the apparent gulf. One of the more notable findings from the study is that just 32 percent of Latin American residents aged 23 to 65 say they are employed full time for an employer compared to 56 percent of US and Canadian residents in that age range.
Interestingly, while employees in Australia and New Zealand rated their overall life higher than employees in any other global region, the region has low workplace engagement scores. On a scale of zero to 10, with zero being the "worst possible life" and 10 being the "best possible life," the average rating among employees in Australia and New Zealand is 7.36. However, just 14 percent are engaged in their job.
The report concludes that: "one of the most important ways in which command-and-control leadership can stifle productivity is by denying employees the flexibility to gravitate toward roles and responsibilities that play to their inherent abilities. Strategies that allow individuals to identify, develop and use their natural talents so they become strengths have the potential to dramatically improve workforce productivity.
"Employees who use their strengths on the job are more likely than others to be intrinsically motivated by their work — simply because it feels less like work to them. At the workgroup level, team members who know each other's strengths relate more effectively to one another, boosting group cohesion. In a study of almost 50,000 business units in 45 countries, Gallup researchers discovered that workgroups that received strengths interventions saw sales increase by 10 percent to 19 percent and profits by 14 percent to 29 percent, compared with control groups."