February 6, 2018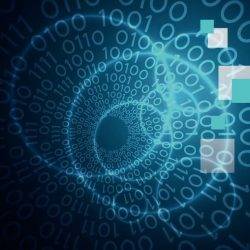 Most people who work in HR now recognise how essential technology is for delivering more strategic value to their organisation, but a new report suggests that HR teams are not prepared to meet the fourth industrial revolution. A survey from ADP and IDC across eight countries in Europe found that over a fifth (22 percent) of Human Capital Management (HCM) processes are still inputted manually. Equally alarming, was the lack of communication between HR teams and IT departments, with 28 percent of respondents claiming that IT is only somewhat involved in HCM solution decisions, and 3 percent claiming it plays no role at all. Yet despite a significant number of respondents revealing that IT departments are not closely aligned with HR, the research pointed towards a shift in the attitudes of HR experts. When asked which new technologies they find increasingly important, 68 percent said end-to-end integration of all HR and talent systems and 64 percent said HR dashboard and analytics were very or extremely important. What's more, 56 percent said social or collaborative features were also very important.
"These findings are concerning as an increasingly digital world demands HR teams be tech-savvy", Annabel Jones, HR Director at ADP UK said, "IT solutions can make processes more efficient, offer data-driven results and automate repetitive processes. Companies of all sizes need to embrace digital HCM solutions that deliver the most value, insight and quality to their HR function. IT and HR teams need to work closely to successfully drive this change forward."
Jones continued, "Today, employees want HR-related processes to run smoothly in order to limit the amount of work on their side. They also expect their user experience at work to be similar to the one they encounter in their personal lives, where justified. Introducing new technologies – such as social or collaboration apps – into employees' everyday working lives helps meet employee expectations."
Priorities for the future
As well as identifying the need for more technology within the HR department, the report also identified a number of significant findings, relating to the greatest concerns and priorities for HR teams within companies of all sizes, including:
Training and development is by far the most important issue for all companies, with 50 percent of HR decision makers stating this is the main focus for their department in the future
Managing talent in a time of skills scarcity and digital transformation will be crucial for the entire organisation
Recruitment and talent management are significantly impacted by overall employer brand with input needed from marketing and PR teams
To read more about the challenges facing HR teams across Europe, please click here for the full whitepaper.