May 9, 2022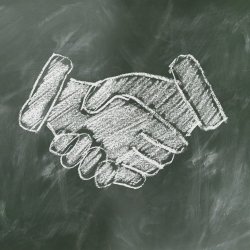 The future of Human Resources remains a hotly debated topic, with conversations often focusing on whether the term is still accurate and how internal and external changes often put HR in a state of flux. As working models shift and new post-pandemic challenges emerge, the focus should be on what skills today's HR leaders need to support the business and ensure its continuity and success in an evolving landscape. This includes embracing imminent changes to the HR strategy to develop additional skills and capabilities whilst ensuring compliance with new regulations, overcoming staff shortages and meeting heightened candidate expectations.
For too many years human resources leaders have operated in silos without considering the impact of what they do on other areas of the business. As such, different departments have been viewing their role as separate and independent, further driving a self-fulfilling prophecy for those in the HR team.
In many organisations, people costs will reach over 50 percent of the overall cost base so it is clear there is an importance for HR leaders to be working in tandem with other departments such as Finance so they can better understand how employees are impacting the bottom line. By linking HR and Finance data together, they can provide better analysis on questions such as "'How much is the cost of an average hire?" or "What is the true cost of staff turn-over to sales and customer retention?".
As well as working more closely with Finance, if businesses are to evolve, HR leaders can also benefit from stronger technical skills, and gain a better understanding of how IT can support business-wide digital transformations too
It is important HR departments can provide advice on issues pertaining to the systems and applications in use for HR, whether that is about the underlying data and its context, or how system integration can support a more relevant digital process.
Technical skills provide HR leaders with the necessary information and much-needed confidence to challenge what is possible and what should be acted upon in the HR systems domain.
Joining forces
HR leaders can benefit greatly and evolve their roles by helping to break down silos and working closely with other Board members. Working collaboratively with all departments can help to improve cross-departmental communication, deal more effectively with arising issues, and implement better solutions and tools to support the wider business.
However, in other cases, it is not uncommon for human resources or payroll projects to be managed in isolation of HR either. Without collaboration between teams, there could be a lack of consideration of the change management required by everyone in the business or of the requirements for HR to store and access data. In these instances, a disjointed approach could also lead to wasted resources and time.
What is therefore required is a robust alliance between the C-suite to regularly discuss ideas and share expertise to reinvent the workplace. It is only through this collaboration that they will be able to drive the people agenda and help to shape the way the business operates to fuel recruitment, retention, and collaboration.
Over the last few years, there have been many changes to the way people work, what employees expect from their workplaces, how they progress within the business and how much a good work-life balance is prioritised. There have also been many shifts in the ways organisations operate, with many challenges to overcome along the way.
The business landscape is ever-evolving, and this calls for organisations to develop crucial agility and the ability to keep up and become competitive. Rather than looking back, businesses should be looking into the future, evaluating the skills and tools they need to meet their goals and succeed, and how to meet the expectations of a global, post-pandemic workforce who are actively planning to change employers as part of the 'great resignation'.
As more and more workers are looking for improved pay, enhanced benefits and working conditions, businesses simply cannot continue with old practices and behaviours. Building a strategic alliance between members of the Board can help future-proof business operations and create a better working environment for today's demanding workforce.
Whether working remotely, hybrid or fully in an office, there is a greater need to work together with a common goal in mind leveraging available tools and fostering transparent communication. This includes key decision makers and members of the Board, who need to demonstrate a true union to build a resilient and successful workplace of tomorrow.