September 28, 2021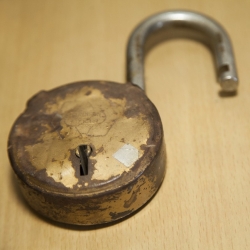 More than eight in 10 (83 percent) UK businesses say hybrid working increases the risk of a data breach, yet over a fifth (22 percent) remain unprepared if it happens, ­­with speed of response the top concern. According to new research published within TransUnion's Data Breach Support for Businesses ebook (registration), business leaders expect 43 percent of their workforce to be hybrid working in the coming year, splitting their time between the office and remote working. Yet this change to working practices means a far greater potential for devices and data to end up in the wrong hands.
Hybrid working is currently seen as the top data breach threat, identified by almost a quarter (23 percent) of business leaders. This is because workers are now regularly switching between secure office environments and vulnerable home networks, and handling sensitive information on either public or unsecured private networks. As a result, the risk has increased for both accidental and malicious data breaches.
Kelli Fielding, managing director of consumer interactive at TransUnion in the UK, said. "In the last year, we've seen leading companies around the world experience very public data breaches. Each instance has the potential to put customers at huge risk and damage their trust with the organisation responsible. Businesses that suffered a data breach highlight costs such as the expense of investigating the incident (37 percent) and compensating customers (28 percent) as the most common problems following a breach.
"But the long-term loss of consumer trust can be just as challenging as the immediate cost – three in 10 businesses say a data breach damaged their reputation, while 19 percent lost customers as a direct consequence. By offering the right tools in the wake of an incident, businesses can give their customers the ability to detect signs of identity theft, minimising the chance of financial loss and protecting those whose data has been compromised."
Concerns about data security are well founded. Almost all UK businesses (94 percent) saw an attempted phishing incident in the past 12 months, with nearly three quarters (74 percent) receiving more phishing attempts than they did in the previous year.
Since the General Data Protection Regulation (GDPR) was introduced in May 2018, more than 32,000 data breaches have been reported to the UK's Information Commissioner's Office (ICO), with fines worth £90m issued to UK businesses. This year alone, more than one in four (26 percent) UK businesses report that they have experienced a data breach.
Image by Rohit Sharma