June 29, 2021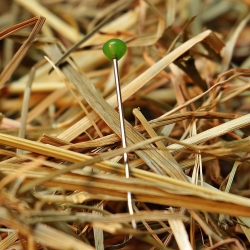 Over the past year, organisations experienced an increase in problems related to finding information, resulting in greater reliance on knowledge and information management tools than in previous years, according to a new survey by Sinequa and APQC.
With more people working remotely during the pandemic, greater strains were placed on the technologies that connect employees to information, knowledge, and one another. 81 percent said their employees relied more on knowledge management (KM) and information management tools and solutions in 2020 than in previous years. 58 percent said the impact of findability of data on key business metrics was also greater than in years past.
Further findings from the survey suggest damage to productivity, customer experience, and the bottom line. Nearly two thirds of KM executives reported an inability to find information as a significant drain on employee productivity. Frustration caused by an inability to find information quickly and easily trickles down to customers through sales and service representatives, who struggle when responding to customer inquiries. This is detrimental to the wider business , with more than a quarter of respondents reporting that findability problems are affecting their company's bottom line, through costly mistakes and errors, lost revenue, or missed opportunities for cost deflection.
"Remote work has raised the importance of good knowledge management to a whole new level."
Recognising the negative impact of poor search capabilities on business performance and employee satisfaction, three quarters of respondents rate the ability to find information as an essential or high priority goal for their business.
Jeff Evernham, VP Product Strategy at Sinequa, commented: "Adapting to the pandemic has been difficult for all businesses over the past year, but remote work has raised the importance of good knowledge management to a whole new level. It's positive to see that many organisations know they have disconnects between information systems and are taking action. It's essential that they act swiftly to provide both in-office and remote employees with the tools to coordinate and find the information they need, or they risk lowering productivity across the business and negatively impacting the organisation's bottom line."
Read the full report here. (Registration)
Image by S. Hermann & F. Richter