April 18, 2013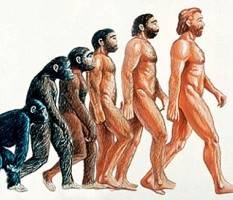 Not so long ago, there used to be a lot of talk about the overlap between facilities management and professions such as HR and IT, much of it to do with the endless search for the true meaning of the nascent FM profession. Now there is open talk of convergence of these three and other disciplines as we adapt to the changing world of work. The nature and implications of this new order for those professions, and the role of facilities managers in particular, is the subject of a new book called Moving On: Facilities Management to Workplace Management by Graham Jervis.
Graham is a founder member of Advanced Workplace Associates and has been one of the most prominent figures in the UK facilities management scene for two decades. Or to put it another way, for pretty much the entire lifetime of this young profession. So he's pretty much seen it all and it's no wonder he kicks off the book with a potted history of FM and its relationship with other disciplines and organisations in general as well as its enduring battle to develop a more strategic focus.
The premise of the book is to look at the potential of FM to evolve into a new role he characterises as workplace management, a coalescence of the functions of the organisation that concern themselves with places, people and technology. He identifies how the changing world of work is shifting the focus of workplace management to people which is rooted in their move away from working in one place and time to multiple working environments spread throughout the day.
He claims the upshot of this shift is that the principle objective for workplace managers changes from 'I deliver' to 'I manage experiences' which sounds a bit fluffy but encapsulates how our new working relationship is far more about what we do than where we do it.
Of course, this has already presented its own existential crises for both facilities managers and HR managers who have been obliged to reassess their function, both as professions and in terms of each person's specific role. It has also given headaches to IT managers who have had to address specific issues such as data security, BYOD policies and the seemingly endless demands of 'Generation Y' who might well be having another look at those demands when more of them have kids and a mortgage.
Having established its context in this way, the bulk of the book is made up of a framework for managing the evolution of FM to workplace management based on ten key capabilities  including strategic management, change management, asset management and supply chain management. In doing so it provides a blueprint not only of the FM function overall but of individual facilities managers. For those individuals a change of job title may be the first priority but this book provides an invaluable guide to what might happen next.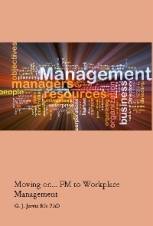 Moving On: From Facilities Management to Workplace Management
  Author: Dr Graham Jervis
  Publisher: Blurb 
A copy of Moving On in ebook format can be downloaded here  for £9.99
  A printed softcover version is available here for £19.95