September 30, 2020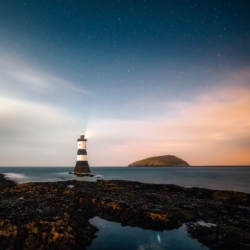 Friendships at work have long been a debated topic pre-COVID: arguments either side profess these to be both conducive or a hindrance to productivity and creativity. Yet, according to research into the state of employee wellbeing conducted by Perkbox, 45 percent of 1,296 respondents say that maintaining emotional wellbeing still remains one of the biggest remote work challenges facing businesses, with 65 percent believing that workplace friendships – now even more critical in the 'new working world' – are suffering.
The study claims that 54 percent of employees now believe that maintaining 'social wellbeing' (how connected we feel with our colleagues and the wider world) presents one of the biggest wellbeing challenges in light of remote work – an increase of 18 percent from Perkbox's study of the same sample set the previous month.
Yet there is a clear disconnect between what employees feel and what their employers believe: only 12 percent of business leaders recognise their employees' social wellbeing as a significant challenge in the age of remote working, and only 20 percent of bosses (compared with 45 percent of employees) believe that maintaining 'emotional wellbeing' (how we feel about stress, anxiety and our overall mental health) is a significant challenge that must be addressed.
Some employers, however, confess that they are struggling with the pressures of keeping their employees happy, safe and productive during this 'new normal', with 35 percent saying that this has been at the cost of looking after their own personal wellbeing.
"We're realising that strong colleague interactions seem to matter to an employee's social and emotional wellbeing."
Mona Akiki, VP of People, Perkbox, commented: "Many organisations pre-COVID either didn't pay much attention to friendships at work or focused on it as a way to ensure that it didn't create any conflicts within the organisation. Today, we're realising that strong colleague interactions seem to matter to an employee's social and emotional wellbeing.
"Remote work appears to have created nervousness around our sense of connectivity and camaraderie with our colleagues. Forward thinking organisations are quickly realising that this should matter to them as well.
"Although organisations didn't necessarily cause the current climate, the increased sense of anxiety and burnout amongst their employees who are now living and working in silo at home will not only impact the individual's health and friendships but also the wellbeing of the team and the business. Both employees and employers must work together to combat this challenge and achieve wellbeing before it becomes an even bigger issue."
The study also suggests, for the first time, how physical health due to less movement has risen to be one of the top three wellbeing challenges for employees (after social and emotional wellbeing). With the removal of the daily commute and longer hours spent at the computer in order to appear more productive and thus more indispensable, 37 percent of employees believe that their physical wellbeing has suffered – with lack of exercise fuelling the emotional crutch of unhealthy comforts such as takeaways, binge watching and excessive drinking. The government's recent guidance to "work from home, if you can" could exacerbate the problem further, the report claims.
Tackling the problem
Before and during the earlier months of COVID-19, workspace wellbeing (how the safety of our work environment and / or ability to work well from home is affecting us) was the most implemented initiative by 79 percent of businesses, with initiatives around social wellbeing coming a close second (75 percent). Yet – perhaps because of the economic uncertainty brought about by COVID compounded by the lack of acknowledgement by bosses that emotional and social wellbeing is a problem felt by employees – 16 percent of small business say they have no plans to implement initiatives to tackle these challenges; a figure which has doubled from the previous Perkbox study.
Furthermore, 30 percent of smaller business have no plans to implement financial wellbeing support during this critical period (compared to 9 percent in the last study); 23 percent have no plans to implement physical wellbeing initiatives (an increase from 9 percent previously), and 13 percent have no plans to implement emotional wellbeing initiatives to support employees' mental health (compared to 5 percent previously).
Read the full report here.
Image by David Mark