September 30, 2020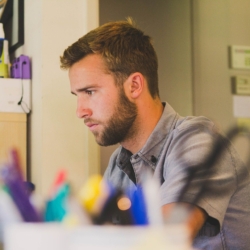 Workers (82 percent) would rather have permanent jobs than "be their own boss" in a freelance or contract role, even as the self-employed and gig economy has grown rapidly in recent years, claims new research from the ADP Research Institute. Many workers believe that permanent work is preferable for a host of reasons including regular hours, better pay, timely payments, and the ability to get credit.
The research suggests there is no sign so far that the impact of COVID-19 has significantly altered the attitudes of either regular employees or contractors to how they work. The ADP Workforce View 2020 Volume Two post-COVID-19 report explores how employees feel about current issues in the workplace and the future of work, and whether the pandemic has changed their perspectives.
Not all gig workers work in the gig economy out of choice, but for those that do, the appeal of contract work remains as strong as it was before COVID-19: two in five gig workers (38 percent) say it is their preference to work this way now (35 percent said the same pre-pandemic).
Contractors rate gig work higher than permanent employment for flexibility, the ability to balance personal and family needs, enjoyment and control over what they work on.
Jeff Phipps, Managing Director, ADP, comments: "For all that the gig economy has to offer, most workers have yet to be convinced. In uncertain times, the structure that permanent roles provide is very attractive.
"However, as more employees have now experienced the increased flexibility of remote working, it will be interesting to see whether the appeal of gig working will increase over time – particularly in terms of having greater freedom over how and when to work. As uncertainty prevails, businesses themselves may fuel the gig economy by opting to employ more gig workers, an attractive alternative to the risks of employing staff full-time.
"Gig workers may have to put up with more than regular workers do."
"Issues around job security also enter the equation. The protections that permanent work ostensibly guarantees may become tarnished as unemployment rises in many areas. Some people may see working for more than one employer as a way to spread their sources of income and mitigate employment risk. Individuals may look to supplement their income with additional work, or take on multiple freelance roles at the same time. At the same time, employers are also starting to offer their employees the option of a four-day work week which aims to increase productivity and flexibility."
Gig workers feeling positive
Optimism among gig workers is on par with that of regular workers, and they feel just as confident that they will have plenty of opportunity when it comes to how and where they work in the future, according to ADP.
Three quarters of gig workers (75 percent) are optimistic about the next 12 months in the workplace, the same proportion as regular employees, and 83 percent are feeling positive about the next five years (84 percent of traditional workers say the same).
Two thirds (68 percent) believe they will have more options about how and where to work five years from today, compared to 63 percent of regular employees who think this will be the case.
However, gig workers are facing some hard choices. Compared to their employed colleagues, they typically:
• Work more unpaid overtime. Gig workers say they work for 8 hours per week for free on average compared to seven for the average employee. More than one in five (22 percent) work 11+ hours of unpaid overtime weekly, while 18 percent of employees say the same.
• Face greater pressure to be present in the workplace, despite official recommendations for non-essential workers to stay at home during COVID-19 lockdowns. 57 percent of gig workers report feeling pressure to come into work at some point versus 53 percent of employed workers.
• Are more willing to accept that employers may have to implement pay cuts or salary deferrals to save jobs amid the economic fallout from the pandemic. 29 percent of gig workers say that no such measures would be acceptable or appropriate if it meant saving jobs, while 33 percent of regular workers feel the same.
• Are more likely to face discrimination in the workplace. Almost two in five (39 percent) report feeling discriminated against at work, compared to one in three (32 percent) of their employed colleagues.
Phipps says, "Many gig workers find the way they work incredibly rewarding in more than one sense of the word, and their outlook on the future is encouragingly positive.
"However, our findings suggest that it is not always an easy road. Sometimes gig workers may have to put up with more than regular workers do, either because their employers place higher expectations on them, or because they put themselves under pressure to go above and beyond, or perhaps due to a feeling that, in some senses, they are outsiders.
"Given that many gig workers are operating on an hourly or daily rate basis, it's concerning to see how much overtime they are giving away for free. If the value they deliver is to be properly quantified and appreciated, better systems may need to be put in place to monitor their time.
"Prompt and accurate payments also matter hugely to gig workers who often have to wait far longer than employees do to be paid for the work they do. Businesses that use freelancers and contractors could boost goodwill by ensuring they have suitable HR and payroll systems in place to supervise and support them, just as they would any other member of their team."
Image by SnapwireSnaps