October 16, 2020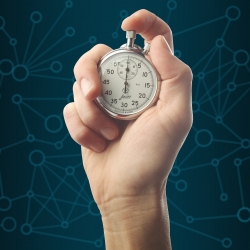 At a time when working from home looks set to continue for many in both the short and long term, 'hidden fractures' are forming in the workforce which risk causing irreparable damage to cultures and productivity. That's according to new research from Totem which is urging employers to take action now to better manage remote working and prevent employee engagement and retention levels falling to an all-time low.
Unless employers grip this issue, surviving and maintaining growth as the economy recovers after the Covid-19 pandemic will be a much bigger challenge.
The research, which surveyed 1000 UK employees, claims that the shift to home working during Covid-19 has been a positive experience for many. Nearly two thirds (64 percent) of employees feel that working from home has had a positive impact on workplace culture, meanwhile the majority (61 percent) say they are able to complete their work effectively whilst working from home due to Covid-19 – most likely due to the lack of office distractions.
But despite these benefits, a fully remote workforce is unlikely to be a viable long-term solution for many businesses as the lack of interaction, collaboration, recognition and support cause potentially lasting damage to workplace trust, culture and engagement. Whilst working from home due to Covid-19, over half (55 percent) of employees feel it has been harder to work as a team, 54 percent feel less motivated, and 51 percent feel it is harder to reach out for help from teammates – indicating that employees are lacking the peer support networks they'd have in the office.
However, with current circumstances meaning that remote working is likely to remain the norm for most in the short and medium term – and the research pointing to a preference to some sort of remote reality in the longer term – any action to repair workplace culture needs to start now.
While the majority (88 percent) of respondents worked from an office before Covid-19, now many people would feel anxious (28 percent) or unhappy (18 percent) if their employer made it mandatory to return to the office full-time. And, if they could choose, just 25 percent would work from an office full time and 44 percent would choose hybrid working, with the remaining 31 percent choosing to work from home full time.
When it comes to the creating a positive remote working culture , the study points to some of the most important elements as being recognition for your work (33 percent) and accessible support and guidance when you need it (31 percent).
"We risk creating a workforce who struggle to communicate or operate effectively as a unit."
Marcus Thornley, CEO of Totem, said: "Workplace culture is fundamentally changing and this year's shift to work from home has proved that being in a physical office is not essential. However, there are some significant and unseen problems developing amongst workers. Without access to the workplace and the culture it helps to facilitate, we risk creating a workforce who struggle to communicate or operate effectively as a unit. If left unchecked, this is a potential timebomb that could cause irreparable damage.
"Remote working is and will remain a reality for many companies. But, in order to remain agile and resilient, maintaining a culture of trust, recognition and inclusion across the workforce, wherever they're working from, is vital. Unless businesses take a proactive approach to recreating the recognition, community and connections normally built in the office, they may find that it's too late by the time recovery happens and their business could be permanently held back. But employers can tackle this – without having to get everyone back to the office – by rethinking their employee experience and using digital technology to repair these fractures and recreate the links and support that have eroded."
Image by Pete Linforth