October 16, 2020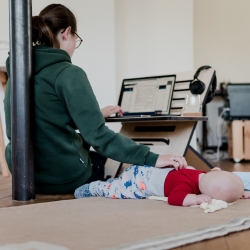 Working from home may have been an adjustment at the start of the pandemic lockdown, but according to Cisco's Workforce of the Future survey, UK employees want to keep hold of many positives that emerged in our new way of working. Increased autonomy (66 percent) and working well as a dispersed team (65 percent) are two main benefits; plus 60 percent want to keep hold of faster decision-making.
Workforce of the Future, a Cisco commissioned survey of 10,000 respondents across Europe, the Middle East and Russia, asked office-based employees for their expectations of employers from 2021 onwards. Results suggest that employees see this as a watershed moment, challenging culture norms around the workplace.
In the UK, even though only 6 percent of those surveyed worked from home most of the time before the lockdown, now a majority hope to keep this increased autonomy. One size will not fit all, as 74 percent want greater ownership in defining how and when they use office space – blending between being office-based and working remotely.
"It's a pivotal moment where employers must harness the power of technology."
Reflecting on the last six months, over two thirds (68 percent) now have a greater appreciation of the benefits and challenges of working from home. Positive changes were afoot, as leaders showed increased trust in their teams to do their jobs well (41 percent). Employees were able to better balance life around work, with 59 percent incorporating more exercise into their daily routine. In a similar spirit, 65 percent want to continue travelling less and use that time more productively.
David Meads, Chief Executive UK & Ireland, Cisco said: "It's a pivotal moment where employers must harness the power of technology to remain competitive and deliver an inclusive future that meets people's desires and needs. The pandemic has proven that businesses must listen to their employees and how their working practices have now shifted. An inclusive culture along with the right collaboration tools to connect employees no matter where they choose to work will be key to building business resiliency. In fostering a workforce that is nimble, adaptable and positioned to withstand uncertainties, businesses are better positioned to thrive."
Image by Standsome