October 16, 2020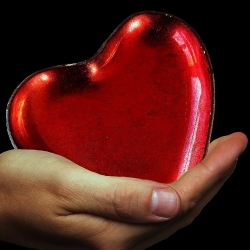 New research by Applaud, claims that 45 percent of HR Directors (HRDs) think the biggest challenge of delivering a good employee experience in the next six months will be making sure that all employees are receiving a consistent experience, regardless of whether they're remote or office based.
Alongside dealing with the government walking back its recommendation on returning to physical offices, the research conducted with YouGov shed light on a number of other challenges HRDs think they will face in coming months. These include: creating a strong company culture in a hybrid (part remote/part office-based) working environment (43 percent), ensuring everyone has received and understood key information (40 percent), and being able to deliver a digital and physical employee experience simultaneously (24 percent).
Despite the negative impact of the pandemic, it's had the positive effect of accelerating workplace changes that had been promised for years – including greater flexibility. In order to accommodate this shift towards hybrid working, businesses are starting to prioritise spending their resources on digital environments, rather than physical ones.
Whereas prior to the pandemic, a third (32 percent) of organisations said they spent most of their resources on the physical employee experience, in the next six months, just 17 percent of HRDs intend to do so. Instead, a larger number (29 percent) of respondents said they intend to spend more on their digital rather than their physical employee experience.
"Organisations have to focus on creating journeys that bring the physical and digital together."
"With hybrid working here to stay, HR can no longer afford to have the distinction between the physical and digital employee experience that was pervasive before the pandemic – with the former often being prioritised. In order to create a consistent employee experience both now and in the future, organisations have to focus on breaking down technology siloes and creating journeys that bring the physical and digital together." said Ivan Harding, CEO & Co-Founder at Applaud.
"It's encouraging to see that there's now an intention amongst organisations to invest more in their digital employee experience. But when you consider that for the growing number of people working remotely, the digital employee experience will be their only employee experience, we still have a way to go in making sure this is effective. Focusing on giving people the same exceptional technology experiences at work as they are used to in their consumer lives is a good start."
Image by S. Hermann & F. Richter