December 8, 2020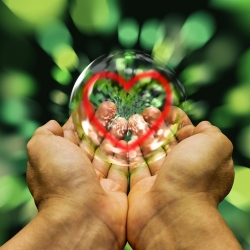 The Institute of Workplace and Facilities Management (IWFM) has partnered with the Social Value Portal and National Social Value Taskforce to develop a new measurement framework for social value, designed specifically for the workplace and facilities management profession.
The National TOMs Facilities Management Plug In aims to unlock social value measurement and management in the facilities management sector – helping organisations to measure and maximise the social value they create through the delivery of their services, as well as to allow organisations to report value created as a financial contribution to society.
Social value has been a growing trend in the workplace and facilities management profession for several years, yet the results of the annual IWFM Sustainability Surveys have revealed that a lack of a widely agreed definition and common measurement framework has hindered its uptake.
The framework is supported by comprehensive guidance, designed to help organisations apply the principles in practice and achieve greater reported value. This includes guidance on how to use the Plug-in for procurement and measurement, as well as collecting evidence for contract management and reporting. It further includes the full FM Plug-In measure set, the overarching rationale behind each measure and proxy value as well as how each measure should be used to set targets through a Social Value Action Plan.
"As the world emerges from its covid-hibernation, unlocking social value for our communities has never been more important."
It will also be integrated into the National TOM calculator resources – including a procurement and measurement calculator, as well as stakeholder engagement resources that can be used to inform prioritisation at procurement and attribution at measurement from the National TOMs 2021 onwards.
Linda Hausmanis, CEO of IWFM said: "Workplace and facilities management professionals are uniquely placed to make a significant contribution to social value within organisations – whether through creating jobs for those furthest from the job market, offering support to local communities or working to achieve net zero. This framework will help to further articulate how facilities professionals add value and deliver tangible, measurable impact beyond the management of the building and workspace, and represents a massive opportunity to redefine the profession."
Guy Battle, CEO Social Value Portal said: ''As the world emerges from its covid-hibernation, unlocking social value for our communities has never been more important. All workplaces and facilities are, by their very nature, in a 'place' and part of a community and the workplace and facilities management profession has a critical role in helping their communities recover and renew. The FM Plug-In is not only a measurement framework that can be used to measure and report social value but also an agent of change that will help workplace managers to maximise social value to help the communities where they work and live get on their feet again.''
The guidance can be accessed here.
Image by Gerd Altmann