March 7, 2017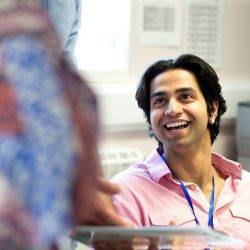 A survey of more than 423,000 NHS staff has shown their experience of the workplace is improving, despite the huge financial pressures and public demand on healthcare in the UK. Responding anonymously to the annual NHS Staff Survey, staff reported small but measurable improvements in 26 of the 32 key workplace categories, including having confidence to raise concerns about clinical practice, feeling supported by managers and recommending their workplace for employment or receiving care. The report is published by the national NHS Staff Survey Co-ordination Centre on behalf of NHS England and was carried out in October and November 2016.
Danny Mortimer, Chief Executive of NHS Employers, which supports employers to deliver quality care, said:
"Despite incredible pressures on our workforce, their commitment and resilience shines through. Against all the odds, staff are generally feeling better at work and more confident in the care they provide. This is a tribute to them and the teams and managers they work with. There are areas of real concern, however. Organisations across the NHS must do more to address bullying and the poorer experience of BME colleagues. Members of the public who abuse our staff must know they will be held accountable for their actions.
"The survey shows that efforts to improve the NHS workplace are being effective. The task going forward is to keep sharing good practice and to keep ensuring national and local leaders listen to staff and provide the support they need to make it through this difficult period."
Some key findings of the survey include:
The score (out of 5) given by staff for their confidence and security in reporting unsafe clinical practice improved from 3.63 (in 2015) to 3.67 (in 2016).
The score (out of 5) given by staff for receiving support from immediate managers improved from 3.72 (in 2015) to 3.76 (in 2016).
The score (out of 5) given by staff for recommending the organisation as a place to work or receive treatment improved from 3.72 (in 2015) to 3.75 (in 2016).