August 30, 2018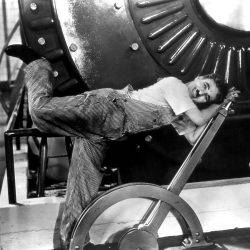 We reported yesterday that younger job seekers who favour corporates could be missing out on greater opportunities within smaller organisations, and now new research suggests that despite margins often being tighter and tensions or losses often being felt more keenly in smaller businesses, the level of occupational stress workers feel directly correlates to the size of the company they are in. Micro businesses employing a maximum of four members of staff were less likely than those in businesses of any other size to feel work-related stress, with 45 percent of employees reporting this to the Perkbox 2018 UK Workplace Stress Report. This figure increases to 57 percent for small businesses (5 – 50 staff) and again to 62 percent for small to medium sized organisations (51 – 500 employees).  Finally, workers at larger sized businesses – those with more than 500 members of staff – report the greatest instances of staff experiencing workplace stress (65 percent).
In fact, one in five (21 percent) UK workers reveal they experience moderate to high levels of work-related stress as often as several times per week. Many businesses could see dips in productivity as a result – as the data reveals that 25 percent of UK workers struggle to be as productive at work as they normally would be when experiencing stress.
Unfortunately, almost half (45 percent) of UK workers say that their place of work does not have anything in place to help reduce employees' stress levels and improve their mental wellbeing.
Chieu Cao, CMO & Co-Founder at Perkbox, said: "Interestingly, it's those in micro businesses that are the least likely to experience work related stress, despite those in smaller companies feeling the direct impact of business tensions or losses. It's fascinating to reveal that the level of occupational stress can directly correlate to the size of a business.
"It's more than clear that a happy workforce is a productive workforce. It's surprising to see that in 2018, employers are not doing more to ensure a happy, healthy and productive work environment, not only to protect staff against stress but also to gain the very best results from the driven workforce."
Cao continues: "There are also numerous benefits that businesses can offer to promote a more productive work environment that staff will welcome, including free or discounted gym membership, yoga classes and mindfulness classes which are all 'perks' that work to also create healthy coping mechanisms and reduce stress."
To find out how workplaces are best placed to alleviate stress, click here to view or download the 2018 UK Workplace Stress Report.