January 6, 2017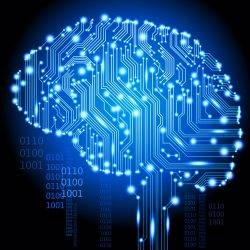 Topical workplace issues featured prominently at this week's British Psychological Society's Division of Occupational Psychology annual conference held in Liverpool. Four of the key takeaways from the event deal with issues such as the right to disconnect when working from home – a right recently enshrined in law in France, the way different personality types deal with emails, the toxic relationship between employers and employees and even how managers can learn to show their staff more love. The focus at teh event underlines a growing awareness of the complexities of our new relationship with work and workplaces.
UK employers need to do more to encourage staff to switch off at home
Less than half of UK businesses and organisations provide employees with guidance on how to switch off from work when they go home according to a survey conducted by Dr. Almuth McDowall (Birkbeck, University of London) and Professor Gail Kinman (University of Bedfordshire). Over 370 UK organisations across a range of sectors took part in the survey. Findings revealed that less than 50 percent of organisations surveyed provided their employees with guidance on how to switch off. Surprisingly, more than half also had no formal policies in place to help their employees balance work demands with personal life in general.
While some respondents acknowledged that using devices such as smartphones could improve communication at work and boost productivity (24 percent), the negative effects of technology on relationships at work (21 percent) and wellbeing (27 percent)) were also highlighted.
Dr Gail Kinman said: "From January 1st, French workers have the right to disconnect from email to avoid the intrusion of work into their private lives and protect them against burnout. We wanted to know what are UK organisations doing to protect employees against the risks of being always on? Our findings clearly show that organisations are not helping their staff accommodate to the changing world of work which is likely to have a negative impact on their wellbeing, their work-life balance and their effectiveness.
"Many individuals we surveyed clearly feel under great pressure not to switch off, leading to intense pressure, poorer performance and worry about what the immediate future holds.  It's time to take a more proactive approach to helping employees and organisations become more 'e-resilient' and to manage technology in a more healthy and sustainable way".
Leaders and managers should be taught how to 'love' their staff
Some 80 per cent of managers think leaders and managers should be taught how to be compassionate, to genuinely care for and to be considerate towards their staff according to research from Dr Fiona Beddoes-Jones, Managing Director of The Cognitive Fitness Consultancy, in a study of over 300 managers. The study found the majority of respondents were dissatisfied with the level of warmth and care displayed at work and believed that their wellbeing would be improved if there was more 'love'.
A breakdown of the findings reveals a surprising dilemma between the sort of environment people wanted to work in and the management style of the manager managing them. A total of 70 per cent of respondents reported that they would prefer a 'collaborative & supportive' working environment, yet only 26 per cent said that they wanted a manager who was 'nurturing and kind' or 'unconditionally supportive'.
"People want clarity from a logical and pragmatic manager, but they also what to feel that a manager and the organisation genuinely care about them and that is often what is missing. In the drive for performance management the human touch gets overlooked," explained Dr Beddoes-Jones, "and as they say, people don't care how much you know, until they know how much you care."
The research was conducted with over 300 manager/leaders recruited via a number of business social media groups (including CIPD, IoD and BPS). Nearly 90 per cent of respondents worked within the UK and 44 per cent were male. Participants were aged between 51-65 (48 per cent), 36-50 (38 per cent) and 26-35 (7 per cent).
Toxic bosses are bad for your health and bad for your reputation
People who work for bosses who display psychopathic and narcissistic traits not only feel more depressed due to their bosses bullying behaviour they are also more likely to engage in undesirable behaviours at work, according to research from a team at the University of Manchester's Business School led by Abigail Phillips.
A total of 1,200 participants took part in three studies that required them to complete questionnaires relating to their own psychological wellbeing, prevalence of workplace bullying in their organisation and their manager's personality. The samples consisted of workers from a variety of industries across a number of different countries.
Analysis of the data showed that those who work for leaders who display these traits had lower job satisfaction and scored higher on a clinical measure of depression. Also not only did employees' wellbeing suffer but incidents of counterproductive work behaviour and workplace bullying were higher.
Ms. Phillips said: "Overall the picture is clear leaders high in dark traits can be bad news for organisations. Those high in psychopathy and narcissism have a strong desire for power and often lack empathy. This toxic combination can result in these individuals taking advantage of others, taking credit for their work, being overly critical, and generally behaving aggressively. In other words, leaders high in psychopathy and narcissism are more likely to be bullies."
"Workplace bullying is obviously unpleasant for the target but also creates a toxic working environment for all involved. In short, bad bosses, those high in psychopathy and narcissism, have unhappy and dissatisfied employees who seek to 'get their own back' on the company."
There are important personality differences in email use
A new study shows that while many of us cannot do our job without email, it can stress us out – and that personality differences affect how we use email and what we find stressful, according to the presentation from John Hackston of OPP Ltd. Data was collected via an online survey of 368 people, all of whom had already completed a personality questionnaire.
The results suggest that respondents with a 'big picture focus' (whatever that is) are more likely to check emails on holiday, at the weekend and before and after work than their more matter of fact counterparts (whatever that means). Managers, regardless of personality type, are more likely to feel that they waste time on email and to find it overwhelming and stressful.
Hackston commented: "Our research shows that while there are some general guidelines for using email, everyone is different. Knowing your personality type can help you to avoid stress and communicate better with others".