September 11, 2015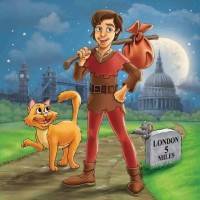 The allure of London for Generation Y appears to be fading,  according to a new report from Lloyds Commercial Banking. According to the study of 200 Millennials and 400 SMEs, the most talked about Generation appears increasingly happy to work for a small firm, wherever they are located. The survey claims that relocating to London is not on the agenda for half (51 percent) of Millennials, who would be happy to move anywhere for the right job. Over a third (35 percent) don't want to move away from home, while less than a tenth (eight percent) insist they will only work in the capital – which the report claims is good news for SMEs located outside of London (assuming they want to employ Millennials in the first place, obviously). According to the report, location ranked seventh on the list of factors that would attract Millennials to a business.
Number one was salary (49 percent), followed by flexible hours (35 percent), career development opportunities (35 percent), training opportunities (28 percent), benefits package (25 percent) and option to work from home (22 percent).
While almost half (46 percent) of Millennials said they would rather work for a large business, SMEs can take heart from the fact that 41 percent would rather work at a small firm and 13 percent had no preference.
Of those who would rather work for an SME, 85 percent said they think a smaller business is better placed than a larger one to offer them the working conditions they want.
It is estimated that Millennials will account for more than half of the global workforce by 2020 and will shape the workplaces of tomorrow, a change that SMEs recognise. Almost nine in ten (86 percent) said the future growth of their business relies on their ability to recruit millennial talent.
SMEs are banking on policies such as flexible working hours (51 percent), the option to work from home (28 percent) and regular training (24 percent) to recruit Millennials.
According to the authors that tallies with what Millennials said most interested them when looking for a job: flexible working hours (35 percent), regular training (28 percent) and the option to work from home (22 percent).
Gareth Oakley, managing director, SME Banking, Lloyds Bank Commercial Banking, said: "Our research shows that the vaunted 'brain drain' to the capital – where the brightest young minds abandon their home towns to seek opportunities in London – isn't as evident as previously thought. Millennials no longer see SMEs as being the poor relation of international corporations. Instead they value their entrepreneurial culture, which they see as being supportive, creative, and full of opportunity to take on responsibility."