September 11, 2015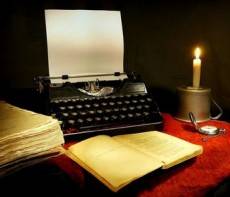 The Government is being urged to reassess its plans to request an opt-out from the EU Working Time Directive, when it seeks to renegotiate the terms of the UK's membership of the EU. The Directive stipulates a 48 hour working week, which the Government has argued is stifling competitiveness and flexibility. According to research by the TUC, the number of people working excessive hours has risen by 15 per cent since 2010, following more than a decade of decline in long hours working, with the number of employees working more than 48 hours per week reaching 3,417,000 – up by 453,000 since 2010. The union says many people are working unpaid overtime and at least a million report that they want to cut their excessive hours. The return of the long hours culture makes people feel pressured to 'opt-out' from the 48 hour limit as a condition of employment as currently, individual opt-outs are allowed by law.
TUC General Secretary Frances O'Grady said: "Britain's long hours culture is hitting productivity and putting workers' health at risk. Working more than 48 hours a week massively increases the risk of strokes, heart disease and diabetes.
"We need stronger rules around excessive working, not an opt-out of the Working Time Directive. David Cameron will not convince people to vote yes in the EU referendum if all he's offering is 'Burnout Britain'."
All areas of the UK have seen an increase in the number of long-hours workers. Yorkshire and the Humber has seen by far the biggest increase with 30  (279,000) more employees working over 48 hours a week in 2015 than they were in 2010
Workers in Wales (22  increase) and London (21 per cent increase) have seen the next biggest increases in long hours working, followed by the East Midlands (18  increase) and the North West (17  increase).
Those working long hours are still disproportionately men (2,544,000 men compared to 873,000 women in 2015) but the number of women working 48 hour plus weeks has increased by 18  since 2010, compared to a 15  increase in the number of men.
Despite a growing workforce, the existing working time rules have helped to reduce long hours from 3.9 million (17 per cent) in Spring 1998 to 3.3 million (13 per cent) in 2007 and 3.0 million (12 per cent) in 2010. But the number has since increased and is back to 3.4 million (13 per cent).
The union concludes that the existing rules are too weak to beat the long hours culture.