May 22, 2017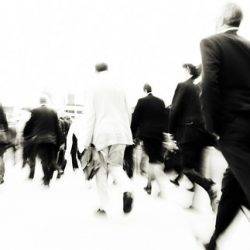 Long commutes are causing poor health and productivity outcomes for the UK's employees, according to a study of more than 34,000 workers, developed by VitalityHealth in partnership with the University of Cambridge, RAND Europe and Mercer, examined the impact of commuting as well as flexible and home working on employee health and productivity. The study found that employees commuting less than half an hour to get to work gain an additional seven days' worth of productive time each year compared to those with commutes of 60 minutes or more. Longer commutes appear to have a significant impact on mental wellbeing, with longer-commuting workers 33 percent more likely to suffer from depression, 37 percent more likely to have financial concerns and 12 percent more likely to report multiple dimensions of work-related stress. These workers were also 46 percent more likely to get less than the recommended seven hours of sleep each night and 21 percent more likely to be obese.

Many employers aim to mitigate the impact of a long or stressful commute by offering flexible or home working arrangements to employees. The study showed that flexible working has a positive impact on both employees' physical and mental health and their productivity. Employees who are able to work flexibly were less likely to be stressed or depressed, and were also less likely to smoke, be obese or get insufficient sleep. These employees also had an additional five productive days each year compared to those with no flexible working arrangements.
However, the study's results suggest that working from home does not bring the same benefits. Employees who were able to work from home but did not have flexible working arrangements were in fact the least productive, losing 29 working days each year – even more than those with no home working or flexible working arrangements.
Shaun Subel, Director of Strategy at VitalityHealth, said: "These results demonstrate the significance of the daily work routine in influencing individuals' health and productivity. Beyond looking at ways that the work environment can be altered to make it more conducive to improved health and wellbeing, our research suggests that employers should perhaps be looking at flexible working arrangements as a more prominent part of their workplace wellness or productivity management strategy.
"Allowing employees the flexibility to avoid the rush-hour commute where possible, or fit their routine around other commitments can help reduce stress and promote healthier lifestyle choices and, importantly, this is shown to actually impact positively on productivity."
"Time scarcity is a significant cause of stress and unhealthy behaviour across UK employees," said Chris Bailey, Partner at Mercer. "A number of factors combine to create this time scarcity, but carer responsibilities and increased commuting times at peak hours due to a lack of availability of affordable housing close to workplaces, are key issues. Employers' can positively impact their employees' lives by looking at working policies and financial wellness programmes to support those that are juggling multiple commitments."