June 8, 2017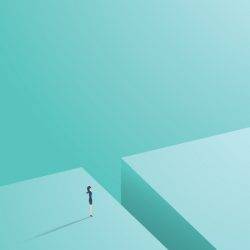 As we reported earlier this week, more needs to be done to ensure that female representation in the boardroom increases; and now a new report paints a negative future for European businesses if the pay gap isn't adequately addressed. Mercer has warned that a failure to address the EU's substantial gender pension gap (40 percent), could cause long-term problems for businesses and governments alike; as through its analysis, the consultancy has found that the pension gap varies widely from one member state to another, however half have gaps of 30 percent or more. In its white paper The Gender Pension Gap – From Awareness to Action Mercer outlines the key drivers behind the pension gender gap, how it will impact companies and how they can start to address it within their workforce. Women continue to be significantly under-represented at all levels of the work force; in the EU their participation rate is 10 percent lower than men. The European Commission's recent proposal for a directive on work-life balance for parents and carers, including the introduction of carers' leave for dependent relatives, aims at addressing this under-representation.
"Not only an urgent challenge for governments and policy makers, the pensions gap should also be front of employers' minds," said Mandy Schreuder, Diversity and Inclusion (D&I) consultant at Mercer. "Women live longer, but with lower levels of savings they face a higher risk of retiring into poverty than their male counterparts. The gender pay gap may be a hot topic at the moment, but few of us consider the impact it has, in combination with career breaks, on the financial wellness of women in retirement. Coupled with an ageing Europe workforce this challenge will be highly relevant to companies over the coming years.
"Companies that acknowledge and work to close this gap could reap the benefits of increased employee engagement and productivity. Working to improve the financial position of its female workforce is not only key to protecting business productivity and improving female talent attraction and retention, it is also the right thing to do."
Ms Schreuder added: "From a policy perspective we welcome the initiative of the European Commission to include a right to equal opportunities for acquiring pension rights in its recent Recommendation for a European Pillar of Social Rights."
According to the report, a good balance of legislative and non-legislative initiatives is required to ensure women participate in the workforce as they grow older and accrue adequate pensions. For businesses this means accelerating their gender diversity efforts by implementing robust pay equity processes, supporting all employees through and on return from maternity/paternity leave, and more.
"As described in Mercer's When Women Thrive, Businesses Thrive research, it is time for employers to take action on this topic, in different ways than have been done previously. Organisations should diagnose their current state by analysing their hiring, promotion and exit data and understanding what is helping and/or impeding their efforts. Leadership at all levels should be engaged in driving this topic, and they must take action to ensure the right practices and processes are in place to support their female employees," said Ms Schreuder.