October 14, 2016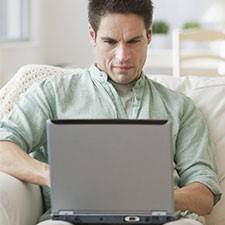 The sluggish uptake of flexible working following the introduction of new parental leave rights last year, may be down to the reluctance of many employees to ask for it. That is one of the conclusions of a new report from flexible working consultancy My Family Care and recruitment firm Hydrogen. It found that over half (54 percent) UK employees surveyed would like to work from home, but just a third (34 percent) actually do. The report surveyed 1,587 UK employees and 310 UK employers to gauge their attitudes towards and experience of flexible working. It found that over a quarter (28 percent) of employees said they did not feel comfortable even talking to their employer about the subject. Respondents claimed their wariness was down to appearing less committed and the implications for the careers and pay.
However the report also claims that 87 percent of employees and 92 percent of employers think that those who work flexibly are at least as productive as those who work in traditional ways and more than half (53 percent) of employee respondents would rather be offered flexible-working arrangements as a benefit than a five percent salary increase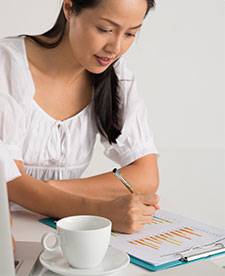 Key findings from the report are:
37 percent of employee respondents have flexible start and finish times, and 63 percent of employee respondents would like to be offered this.
45 percent of employee respondents would choose flexible working over a 10 percent salary increase.
86 percent of respondents who are parents and 81 percent of respondents with adult carer responsibilities prioritise flexible working when looking for a new role.
26 percent of female employee respondents and 18 percent of male respondents worry that working flexibly could impact their career prospects.
54 percent of employee respondents would like the opportunity to work remotely or to work from home, and 34 percent are encouraged to do so.
87 percent of employee respondents and 92 percent of employer respondents believe that those who work flexibly are just as, if not more, productive than employees who work regular hours.
28 percent of employee respondents do not feel comfortable talking to their employer about introducing a more fluid working pattern.
52 percent of employee respondents believe it will be more challenging for organisations to retain staff if they do not offer flexible working.
More than half (55 percent) of millennial employee respondents would like flexible start and finish times, and 24 percent would like to work remotely more than once a week.
Ben Black, director of My Family Care, said: "With so many of any given workforce having some kind of caring or family responsibility, the benefits of flexible working are vast. With the rising number of working mothers in the UK, the increase in pension age, a rapidly ageing population – and the emergence of the so-called 'sandwich generation' where individuals are called upon to care for both their children and elderly relatives – businesses need to see the value in offering flexible working to attract and retain top quality staff.  The 'bums on seats' culture is on the way out. Flexible working is the future; it should not even be seen as a 'benefit' but simply the best way of getting things done: it helps individuals create a happy and healthy work-life balance that is essential to get the very best out of an individual."
The research also outlined the key benefits of flexible working as: productivity, the ability to attract and retain top talent, a better work-life balance and happier employees.
Ian Temple, CEO of Hydrogen, said: "The way we work is radically changing in our digitally connected world. However, our research has found that while demand is very high for flexible working, many companies are not capitalising on this by encouraging it through the marketing of their roles or promoting it internally, which would increase the pool of talent they could attract."