May 4, 2022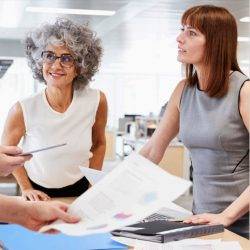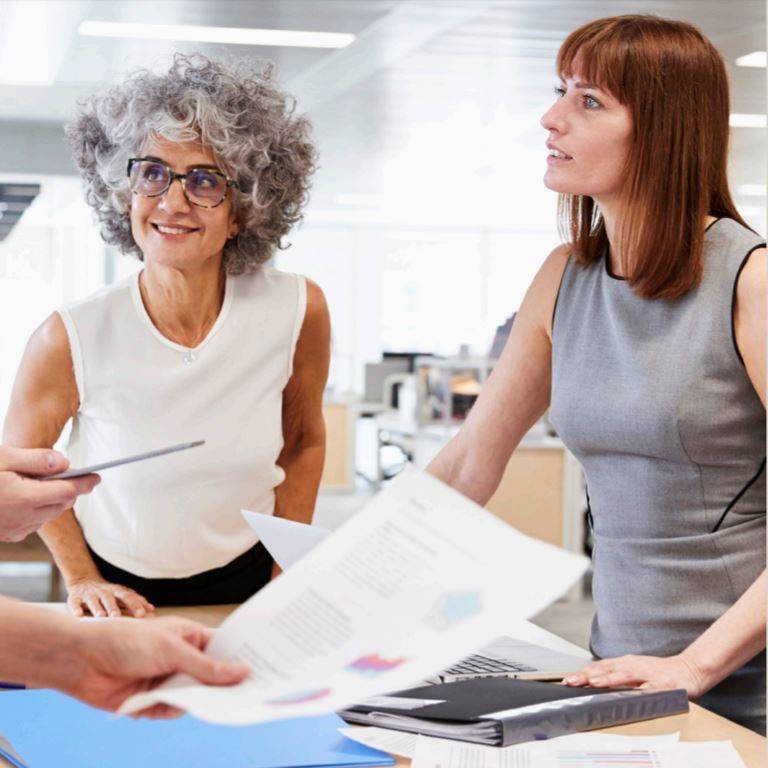 A landmark study based on data from the largest ever survey of menopausal and peri-menopausal women in the UK reveals a shocking lack of support for often severe symptoms which mean the needs of menopausal women are being ignored both in the workplace and by healthcare providers.
The report produced by the Fawcett Society is based on survey data commissioned by Channel 4 of over 4,000 women. The findings feature in Channel 4 documentary "Davina McCall: Sex, Mind and the Menopause" and show the majority of women (77 percent) find at least one menopause symptom 'very difficult', while 44 percent of women experience three or more symptoms that are this severe. Women are most likely to say they find sleeping (84 percent), brain fog (73 percent), and anxiety or depression (69 percent) are difficult.
44 percent of menopausal women in employment say their ability to work has been affected by their symptoms. Despite this, 8 in 10 menopausal women say their workplace has no basic support in place for them – no support networks (79 percent), no absence policies (81 percent) and no information sharing with staff (79 percent).
A fifth – 21 percent – of women who have to wear uniform or a dress code to work say it is uncomfortable given their symptoms, rising to 28 percent among working class women (in the DE social group). 81 percent of menopausal women say every employer should have an action plan on the menopause.
The report uncovers the stigma many women face, with 41 percent saying they have seen menopause or menopause symptoms treated as a joke by people at work. Among women who had taken time off due to menopause, 39 percent had cited anxiety or depression as the main reason on their sick note, rather than share their menopause status.
In this environment of stigma, almost half (45 percent) of women haven't spoken to their GP surgery about their symptoms. Of the women who have approached their surgery, 31 percent said it took many appointments before their GP realised they were experiencing menopause or perimenopause.
Official guidance says that hormone replacement therapy (HRT) should be offered to women who are struggling with menopause symptoms, but just 39 percent of women say their GP or nurse offered HRT as soon as they knew they were experiencing menopause, and only 14 percent of menopausal women said that they are currently taking HRT. Current HRT shortages have been widely reported as due to increased demand – but this evidence suggests that we are only seeing the beginning of the potential rise in uptake.
The report, which was sponsored by construction, residential development, and property services business the Wates Group, draws on data from over 4,000 respondents and because of this we can look in detail at the experiences of different kinds of women. The report shows that:
22 percent of disabled women who have been employed during the menopause said they had left a job due to their symptoms compared to 9 percent for non-disabled women
23 percent of key worker women say that their uniforms are uncomfortable given their menopause symptoms
45 percent of Black and minoritised women say it took many appointments for their GP to realise they were experiencing the menopause, compared to 30 percent of white women.
Urgent change is needed, and Fawcett is calling on the Government to respond to these findings by:
Requiring employers to have menopause action plans
Make flexible work the default
Implementing a public information campaign – 87 percent of menopausal women agree that all women in their 40s or 50s should be sent a list of menopause symptoms by the NHS, and 81 percent agree that Government should run a public campaign to inform people about the menopause.
Inviting every woman in her 40s or 50s to speak with her GP about menopause – 87 percent of women agree this should happen
Ensuring GPs receive mandatory training to help diagnose menopause earlier – 94 percent of women agree that every GP practice should have someone who is trained on the menopause.
Here Kate Usher in conversation with Sally Gunnell on the subject below: