July 15, 2021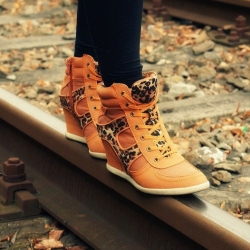 New research from beauty company Avon claims that nearly half (46 percent) of UK women are currently reconsidering their career options to allow more flexibility.
Over the last 16 months, the pandemic has changed routines and the way people work, however with the UK now given the go-ahead to return to the office from mid-July, it seems revised employer post-pandemic working policies still do not offer many women the flexibility they require. In fact, 91 percent of employed women cannot choose their own work pattern and only 9 percent say they can.
The research, which surveyed over 2,000 women from around the UK, claims over half (55 percent) of women in the UK wish their employer offered more flexible working hours, with the top benefits including providing a better work/life balance (63 percent), making it easier to manage childcare or caring responsibilities (56 percent), reduced stress (54 percent) and higher job satisfaction (35 percent).
Working mothers
Working mothers are particularly affected, with over a third (35 percent) going as far as to say they would be happy to take a pay cut if it meant more flexibility with working hours, demonstrating the real desire for change.
Over a quarter (26 percent) of mothers say their ideal would be being able to work from home full time – however, of those whose employers have made a decision about post-covid working arrangements, only 5 percent will be able to work entirely from home and a huge 38 percent will be working in their office five days a week.
Entrepreneurial flair
The research highlights that over half (56 percent) of women agree they would rather work for themselves if it meant they could get more flexibility.
A sign that perhaps more women are keen to earn on their own terms, is that a quarter (25 percent) set up a passion project during the pandemic. Projects which came out top include building an online retail business (24 percent), tutoring or teaching (15 percent) or blogging/vlogging (15 percent).
"Covid-19 has set the fight for gender equality back decades."
Tracey Powers, Head of Beauty Business Owners, said: "We know the pandemic had a negative impact on everyone, but particularly on women and especially working mums, so it's concerning to hear reports that Covid-19 has set the fight for gender equality back decades. With increased childcare responsibilities over the last year and financial strains for many, an increasing number of women are looking for new, flexible earnings opportunities, that fit in with their changing lifestyle."
Image by Blanka Šejdová