September 28, 2015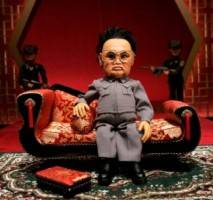 More and more British workers are working remotely, from home and other locations, but they are growing increasingly disconnected from their colleagues. Those are the findings of two studies into new ways of working conducted independently by Plantronics and Regus. According to the Plantronics survey of 2,500 staff, flexible working was given another boost over this Summer in response to the (intermittent) good weather and industrial action by London public transport staff. During August, more than half (55 percent) of the workforce chose to work from home or remotely more convenient to them, the audio communications firm's study found. On the flipside,  the survey of 4,000 workers by serviced office provider Regus claims that almost two-thirds of employees who work from home miss mixing with colleagues and can feel lonely as a result.
According to the Plantronics study,  there is an acceleration in the blurring of the lines between people's work and personal live, with many respondents claiming there is an expectation from their employers that they should do at least some work while on holiday. Conversely, almost half (47 percent) of respondents said they believe they are more productive when allowed to manage their time flexibly.
The report said that for two fifths of (42 percent) Brits, the traditional nine to five work pattern is no longer applicable to their leisure and career balance. Around the same number (40 percent) admitted taking work calls on their days off and a quarter (27 percent) spoke of an expectation from their boss to be contactable on their non-working days.
Some 30 per cent of employees complete some of their daily job duties from the pub, one in five (20 percent) have worked from a park, 16 per cent from the beach, 11 percent from the gym and four percent did so while enjoying a round of golf.
According to the Regus study, over a third (36 percent) of people who work from home have feelings of loneliness and more than half schedule trips outside of the house during the working day. Nearly one in five (17 per cent) of those surveyed said that family members resent that space in the home is set aside for an office.
Richard Morris, UK CEO comments: "These findings show that working from home can cause as many problems as it seeks to solve. When working remotely it is important for professionals to get out of their pyjamas, and out of the house to maintain their morale and wellbeing, as well as their productivity."