February 28, 2017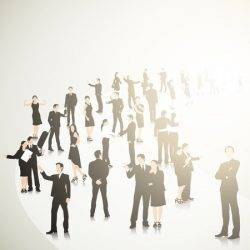 New and updated guidance s being published today by Acas to help employers and their staff understand the many different types of employment arrangements that exist in the modern workplace and their legal entitlements. The revised guidance is released against the backdrop of Matthew Taylor (Chief Executive of the Royal Society of the Arts) review which considers the implications of new forms of work driven by digital platforms, for employee rights and responsibilities, employer freedoms and obligations, and the existing regulatory framework surrounding employment. The new Acas guidance reflects these changes to the way in which people work, are expected to work in the future, and follows recent legal cases about employment status; including the Pimlico Plumber and Uber decisions.
"We have seen changes in the way many people are working over recent years, with a heightened focus on gig economy working," said Acas Head of Guidance, Stewart Gee.
"Many businesses and their staff may not realise that a working person's employment rights very much depends on their status. A person who is self-employed or defined as a worker is likely to have different legal rights to someone else who is considered an employee.
"We know that people find this a confusing area of the law so we have updated our advice to provide some clarity on the various different types of ways that people can work and the employment rights that they are entitled to."
According to the guidance there are three main types of employment status:
Employee;
Worker; and
Self-employed.
Employment rights for workers include basic entitlements such as the national minimum wage, holiday pay and protection against unlawful discrimination. Employees have the same rights but can receive more rights such as maternity or paternity pay, itemised pay slips and the right to request flexible working.
Acas' new revised guidance includes a larger focus on people who are self-employed and umbrella companies.
Acas' employment status advice also covers:
Agency workers;
Apprentices;
Fixed Term Workers;
Peripatetic workers (workers with no fixed work base);
Piece work;
Volunteers, work experience and internships; and
Zero hours contracts.
Acas' full guidance is available here