April 2, 2014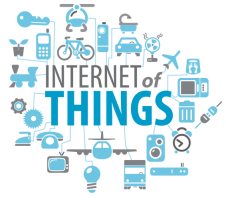 The development of the much talked-about Internet of Things has been boosted with the announcement that AT&T, Cisco, GE, IBM and Intel have come together to form a group called the Industrial Internet Consortium (IIC) which will  aim to standardise the way certain technologies function and so drive the uptake of the Internet of Things. The group has the apparent backing of the White House which has also announced that it will invest $100 million in research into the way physical objects can be linked to the internet, which is the fundamental principle of the Internet of Things.   The IIC will be outlining its own plans in the  near future to establish a common, global framework for the development of inter-connected digital and physical worlds and so sped up the adoption of an idea that promises to transform many aspects of our lives but which has not moved quickly enough, according to many commentators.
"By linking physical objects to the full power of cyberspace, the Industrial Internet promises to dramatically reshape how people interact with technology," said US Secretary of Commerce Penny Pritzker. "The Administration looks forward to working with public-private collaborations like the new IIC to turn innovative Industrial Internet products and systems into new jobs in smart manufacturing, health care, transportation and other areas."
According to researchers Gartner there will be nearly 26 billion devices on the Internet of Things by 2020. The proponents of the idea claim that by installing identifying devices such as RFID chips in objects it will be possible to revolutionise manufacturing processes, building systems, the way people interact with the physical world, the functioning of supply chains, the way we buy and consume content and reduce or even eliminate waste.