March 30, 2021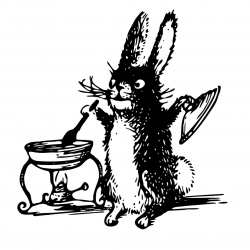 Workers across the UK could return to offices faster than anticipated, according to a new RICS survey of facilities managers. According to the poll, a growing number of respondents say that up to 80 percent of employees will head back once the pandemic is resolved. This is up from less than 60 percent expected in the same poll from the previous quarter ending November 2020. As evidence suggests the UK vaccination programme is taking hold across the country, results to the RICS UK Facilities Management Survey show more respondents starting to believe employees could return to the office in greater numbers than many initially expected in the previous quarter.
The results of the survey echo those of a recent KPMG report which claimed similarly that the degree of change in workplace strategy, at least in the short term, will be not quite as extensive as anticipated.
In the RICS study, expectations around workplace and relocation management services also saw the strongest expectations for growth over the next year – with many anticipating the adoption of a 'new normal' that could see workspaces evolving to meet the changing needs of employees and employers. Employers also indicated that sustainability continued to be an important issue as they consider how best to build back and plan how workspaces suit their needs, with those taking this view remaining above 90 percent for the last three quarters.
Elsewhere, the quarterly survey showed a mixed picture of demand for facilities management services – with sectors such as manufacturing, business and industrial stalling and retail maintaining a steep decline. However, as a result on the continued focus on tackling COVID-19, demand for facilities management services in the healthcare sector unsurprisingly saw strong growth.
Employment levels also continue to look positive, with a net balance +24 percent of respondents reporting an increase in the numbers working in the sector which continues a positive trend since February 2020. Surveyors also now believe the year ahead will continue to see new facilities management hiring taking place as the wider economy recovers.
Facilities management workloads over the next year are also anticipated to strengthen as the UK begins to 'build back better', with a net balance coming in at +70 percent compared to +59 percent in November. However, profit margins will likely come under pressure, albeit the latest net balance of -15 percent being significantly less downbeat than the reading of -57 percent posted previously.
An enduring need for change
RICS President and facilities management specialist Kath Fontana said: "We've all recognised that workplaces will need to adapt as a result of COVID-19 but it's very revealing that this latest survey shows much more optimism on the return to the office.
"What we've seen is employers using this time to look forward to and plan ahead for what the 'new normal' will look like. Effective facilities management will be even more crucial as we build back from this pandemic – the positive sentiment expressed by our professionals on the ground in this survey is light at the end of this dark tunnel."
Tarrant Parsons, RICS Economist, said: "Building on the resilience of the facilities management sector throughout 2020, the outlook for the year ahead now appears to be strengthening. Overall workloads and employment levels are anticipated to rise firmly, with FM also set to play a vital role in guiding a safe and flexible transition of more employees back into the workplace later in the year – provided the pandemic is successfully kept under control as lockdown eases. Encouragingly, the latest survey feedback shows sustainability, along with health and wellbeing, have been key areas of investment across industry over the past twelve months."